In the same day with the big announcement for the acquisition by Google, Motorola has unveiled the successor of its Defy smartphone, the Defy+ which comes with faster processor, larger battery and the latest version of Android.
The new phone is IP67 certified, which mean water resistant, scratch resistant and dust proof. Defy+ measures 107 x 59 x 13.4 mm and weighs 118 grams, and is equipped with the same 3.7-inch (854 x 480) touchscreen, covered with Corning Gorilla Glass for better protection, but now runs Android 2.3 Gingerbread with the latest MotoBlur user interface on top and is powered by 1GHz processor (800MHz for the old variant ) backed by 2GB of on-board memory. The phone also offers same connectivity HSDPA, Wi-Fi, GPS and Bluetooth v2.1 and has the same 5MP autofocus camera with flash and digital zoom on the back.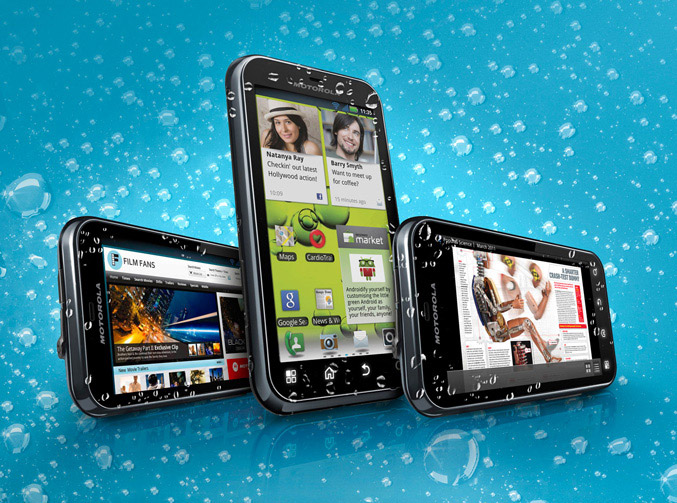 According to Motorola, the new DEFY+ offers faster Web-browsing and the social networking tools, also supports Adobe  Flash 10 and offers better battery life – 7.1 hours of talk time and 16 days in standby with its 1700mAH battery. The phone also comes pre-loaded with CardioTrainer application, which is there be your perfect running mate.
The price tag of the new phone is still unknown, but Motorola says that it will be available in Asia, Europe and Latin America starting in early fall.
Source: Motorola