Motorola's highly anticipated new RAZR smartphones have been revealed at a special event held in New York, USA. The US company has prepared exactly three models as rumored – the Droid RAZR HD, RAZR Maxx HD and RAZR M.
The new devices will have the difficult task of competing with Apple's iPhone 5 coming out in just a few days and all other Android smartphones made by Samsung and LG. This is the reason why Motorola offers more for less in the new RAZR series – the new smartphones will come with full support for LTE and larger displays when compared to the iPhohe. Thus while the iPhone offers a 3.5-inch display the Motorola Droid RAZR HD will come with a 4.7-inch screen, while the RAZR M will have a smaller display at 4.3 inches.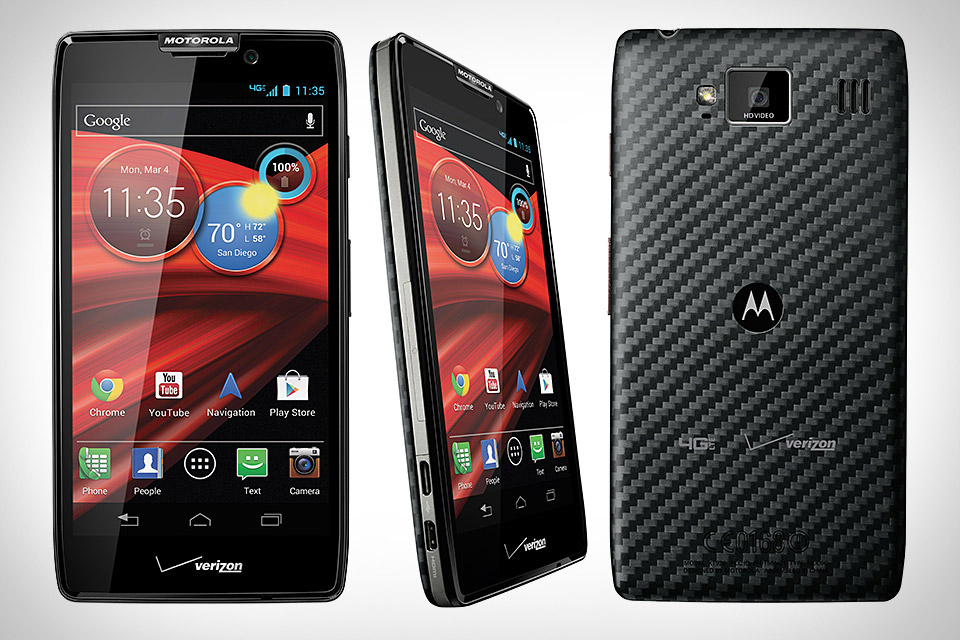 The new Motorola devices share some of the hardware specs but also differ when it comes to battery capacity and displays. All new RAZR models will run Android 4.0 Ice Cream Sandwich but by the end of 2012 owners of these devices will have the opportunity to upgrade to Android 4.1 Jelly Bean. Also, the new RAZR series will be based on dual-core processors at 1.5 GHz and 1 GB of RAM.
Now the differences – the RAZR HD will have a 2500 mAh battery capable of powering the smartphone for up to 16 hours of talk time, 16 GB of internal storage, microSD card slot, 8 MP rear camera with Full HD video capabilities and a front 1.3 MP camera. The smartphone weighs just 146 grams but offers Gorilla Glass, water resistance and an impressive back with Kevlar cover.
The RAZR Maxx HD will have an even more powerful 3300 mAh battery that will last for 21 hours while talking and 27 hours of listening to music. The more powerful battery makes the smartphone a bit heavier at 157 grams with a thickness of 9.3 mm.
Finally the RAZR M model offers 8 GB of internal storage, 8 MP camera and NFC support.
The RAZR M will become available this week for a price of around 100 USD with the other two models hitting the market later on.
If this isn't enough for you on September 18 Motorola will have another press event in London where the US company will reveal a new smartphone based on Intel's Medfield platform.
Source: Nixanbal.com