iPhone 4 and iPhone 4S users have a new reason to be happy as Snow Lizard Products has announced a new iPhone case that will protect your Apple smartphone like nothing else.
The new case – named AQUA TEK S – is a first of its kind featuring protection from water, rugged walls and even a solar battery to power your phone. This means that now iPhone 4 users can even take their beloved smartphone in the wilderness without anything to worry about. The new case is waterproof and can survive depths of up to 20 feet below the surface but this is not all. It also is dust-proof – the polycarbonate material used to make the case does not allow any dust to enter the insides.
The downside is that the AQUA TEK S case is rather bulky and heavy but this is the price to pay if you want to have your iPhone protected to the max. Even with the added bulkiness, users will still be able to access the touchscreen, volume buttons, speakers, and camera with the case fully enclosed. The built-in solar cells on the other hand will allow you to charge the phone given there's sunlight.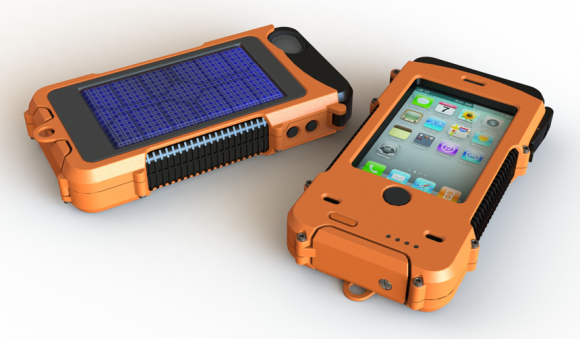 The new case will arrive later this year in up to 9 colors – orange, black, leopard and 6 camouflage colors. The actual market arrival however depends on consumers as Snow Lizard Products is trying to raise 75 000 USD in order to start production. So if you like the case go to Kickstarter.com and donate some cash!
Source: Kaldata.com