Don't you wish for a cost effective solution to fully protect your system, applications and all of the data on your Windows Servers? In the event there's a virus attack, data loss, and computer or server failure; don't you wish for a reliable system backup software that is able to backup server and recover from any disaster thus maximizing the uptime of your servers? The answer for all of the above can now be solved with EaseUS Todo Backup Server 7.0. There's mainly the Backup function, Recovery function and Special function within the latest version 7.0 that also offers a brand new and intuitive user interface which makes handling the system backup software and to be able to clone windows 8 to ssd as easy as possible. With the newly added feature called Smart Backup, it helps to perform automatic backup once there are any changes to the selected files. Overall, there are some bug fixes to improve the entire product quality and user experience.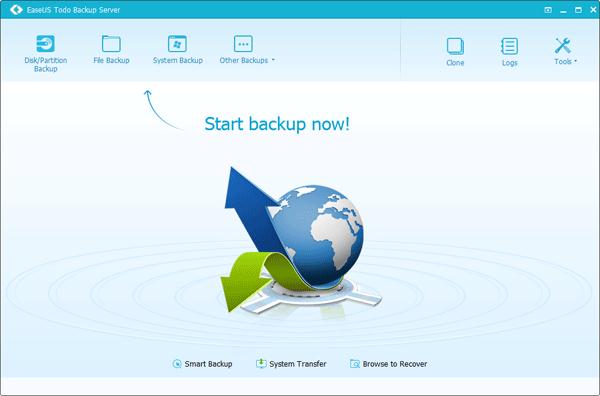 With the Backup function of the system backup software, System Backup offers the full system protection that allows for easy backup and recovery of your entire operating system which is extremely crucial when a disaster happens. With Disk Imaging, it allows for block-level disk imaging that will quickly and efficiently back up the entire disk or volumes that you have in your backup server. It can also be used to clone windows 8 to ssd, so you can use your ssd without having to reinstall Windows. Meanwhile for File Backup, it allows for file-level backup that allows you to selectively backup specific files, folders or file types which includes network shared files. With the Incremental and Differential Backup feature, it only back up changes made since the previous backup that saves you a lot of time and storage space. With a Flexible backup Schedule, you can set it to run on a daily, weekly, monthly or during a particular event, say for example during a restart. With Unattended Backup, it can be run as a Windows service which is ideal for unattended servers that allow for backup to happen even the system has logged out, is sleeping or hibernating.
As for some of the Recovery functions, with System Restore, you can use it quickly recover your entire Windows system in minutes using either a Linux, WinPE bootable media or PXE server. When disaster happens, you can Restore system to dissimilar hardware and make it bootable in the new dissimilar environment. With Flexible Disk Restore, you can only choose to restore what you need, be it files, folders, volumes or everything from a single disk image; thus saving lots of time. Also built-in is the Pre-OS recovery environment which helps when your system can't boot, then there's an option in your boot menu to launch the Pre-OS and use it to recover your system.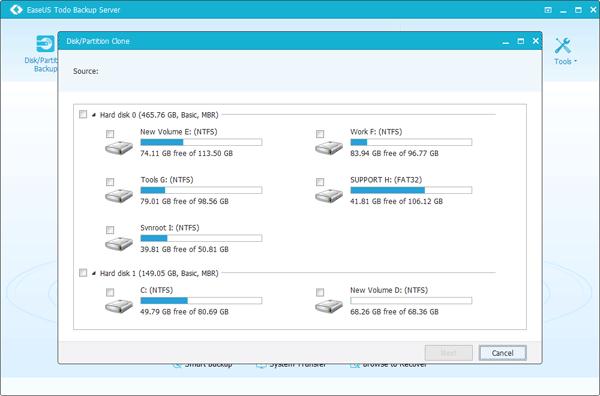 To sum it up, EaseUS Todo Backup Server 7.0 is a reliable system backup software to clone windows 8 to ssd very fast. All it takes is just one click for system backup and restore to simplify an IT admin role. It is also reliable and secure that backs up your crucial data to ensure business continuity.