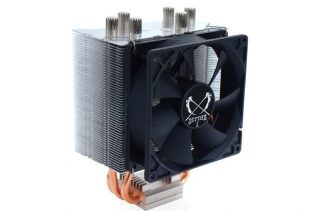 The famous Japanese CPU cooler maker Scythe has introduced the Tatsumi 1000B – a new budget-oriented CPU cooler that still...
Scythe, a company known for making various PC components and coolers, will soon start the official sales of the Iori...
To celebrate the tenth anniversary of its existence the famous cooling solutions maker Scythe has released a new company product...
Scythe has started the sales of its high-end Mugen 4 CPU cooler on the European market. The cooler has been...
European hardware enthusiasts will soon get their hands on the latest Scythe Ashura CPU cooler, which has been officially released...
The Japanese CPU cooler maker Scythe will soon release the fourth iteration of its very popular Mugen CPU cooler line....
Japanese manufacturer Scythe, comes up with new convenient solution which can handle all of your memory cards form smartphone to...