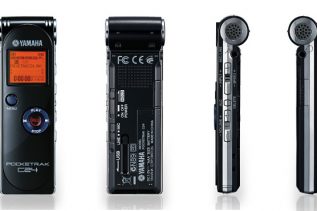 Yamaha has introduced two new convenient, reliable and unique portable recording devices, the POCKETRAK C24 and POCKETRAK W24. "A lot...
Transcend Information, Inc. (Transcend®), a worldwide leader in storage and multimedia products, is proud to introduce the JetFlash® 600, the...
Riding on the success of its 8X slim portable CD/DVD writer, Transcend Information, Ins. , a worldwide leader in storage...
Looking for a stylish music system that's more than a dock for an iPod®? Unveiled today from Sony is a...
Logitech  introduced the Cordless Desktop S520 that offers a keyboard-and-mouse combination that matches a wide variety of computer setups....
Silicon Power has announced the release of its new Touch 810 USB flash drive. Along with a retractable USB port,...