NVIDIA today announced NVIDIA® 3DTV Play, its latest software solution that allows consumers to connect their GeForce® GPU-powered desktop or notebook computer to new 3D TVs, for the ultimate in big screen 3D gaming action. For the launch of 3DTV Play, NVIDIA is teaming up with Panasonic on its coast-to-coast 2010 "Panasonic Touch the Future Tour," where consumers can test drive 3DTV Play-based PCs running on the new Panasonic® VIERA® Full HD 3D TVs, that just launched this month.
3DTV Play software lets you connect any compatible NVIDIA GeForce GPU-powered PC or notebook to 3D TVs for the ultimate, high-definition, big-screen, 3D entertainment experience. By leveraging the processing power of NVIDIA GeForce GPUs, 3DTV Play software delivers the best the PC has to offer: play hundreds of standard PC games in stunning 3D environments such as World of Warcraft – Wrath of the Lich King, Battlefield Bad Company 2, and James Cameron's Avatar™: The Game. You can also watch upcoming Blu-ray 3D™ Hollywood blockbusters, view digital 3D photographs, and even watch streaming 3D movies for the ultimate viewing party. The active-shutter glasses bundled with each VIERA full HD 3D TV sold work seamlessly with NVIDIA GPUs and off-the-shelf PC gaming titles and other 3D entertainment content.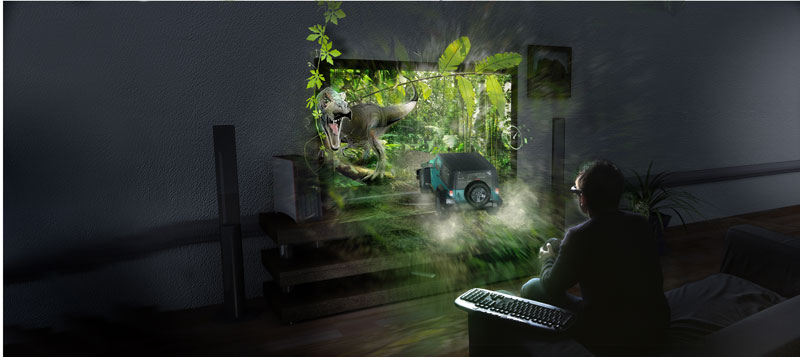 Facts about NVIDIA 3DTV Play:
Can be run on GeForce GPU-based desktop or notebook PCs equipped with an HDMI or DVI connector
Full support for all HDMI 1.4-compatible 3D TVs, including Panasonic VIERA Plasma full HD 3D TVs

o Enables 1080p24, 720p60, and 720p50 3D formats

Advanced NVIDIA software and graphics drivers automatically convert more than 400 games to stereoscopic 3D in real time, without the need for special patches.
Enjoy full HD Blu-ray 3D playback with real-time GPU accelerated decoding and playback on GeForce GPUsi
Watch streaming 3D movies
View 3D photographs directly on the 3D TV
NVIDIA 3DTV Play software will be available later this spring and sold separately with an anticipated U.S. MSRP of $39.99. It will also be available for free for current NVIDIA 3D Vision™ customers.

Quotes:
"NVIDIA is a premier choice for gamers, and 3D Vision TV delivers an easy way for them to game on the big screen, for the ultimate, immersive experience," said Bob Perry, Senior Vice President, Panasonic Consumer Electronics Company. "We're pleased that NVIDIA shares our commitment to providing awesome technology to savvy consumers, and we are happy to offer NVIDIA the opportunity to highlight their 3D solution as part of our nationwide road show."
"NVIDIA is all about raising the bar of PC gaming, and gamers are going to love playing in 3D on one of the new Panasonic VIERA 50-inch full HD 3D TVs," said Phil Eisler, general manager of 3D Vision technology at NVIDIA. "This is truly one of those 'must experience to believe it' moments, and we are ecstatic that consumers will have the chance to try it for themselves on any of our 15 stops across the US."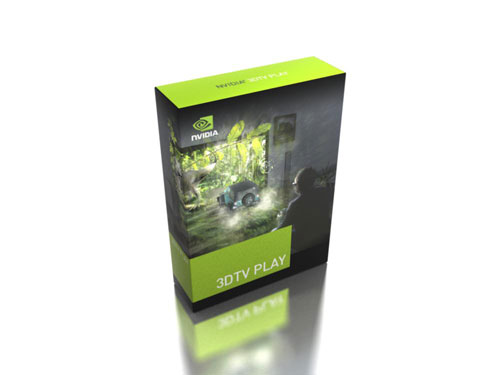 Source: Nvidia