With ambition to become the world's first to launch LED large format information display(LFD), today Samsung has launched the world's thinnest LFD with LED backlighting,  available in 40-inch, 46-inch and 55-inch models and suitable for showing large advertisements.
The new EX series boasts 1920 x 1080 Full HD resolution, 120 Hz refresh rate, have Energy Star 5.0 certification and regarding Samsung consume 40 percent less electricity than the existing models thanks to LED technology, as well and they are 35-to-40 percent lighter – 15 kg (based on 46-inch).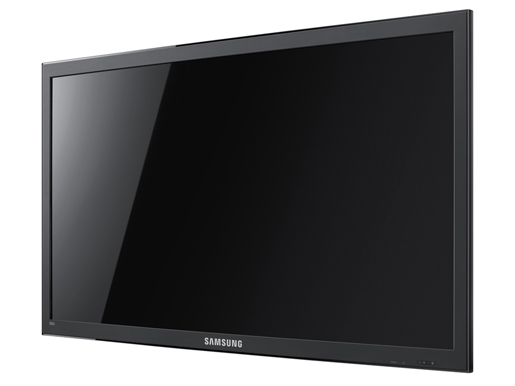 Connection options includes: RJ45 port,VGA ports, DVI, HDMI, VGA ports, 15Wx2 built-in speakers and Stereo Jack. In addition, the option of a built-in PC eliminates the need to purchase an additional PC,  and  RJ45 port enables you to control the displays through a LAN cable.
"The EX series will have an innovative impact on the large format information display market with their eco-friendly and highly efficient options, impressive image quality and sleek design," said Jin-Hwan Kim, executive director in charge of Samsung Electronics' Visual Display Division. "Building on their first launch, we will continue to be at the forefront of the market with more user-friendly solutions and advanced technologies."