Following the success of becoming the world's first sound cards to be equipped with the next generation DTS-HD Master Audio and Dolby Digital Plus bitstream on the PC platform, the ASUS Xonar HDAV1.3 Series once again moves to the forefront as the world's first and only solution to offer Dolby TrueHD audio bitstream on the PC platform.Xonar HDAV1.3 Series are the Only Audio Solution to Set All HTPCs Blu-ray-ready with Embedded ArcSoft TotalMedia Theatre

A powerful combination comprising of C-Media's custom-made AV200 audio processor and ArcSoft's TotalMedia Theatre software player lets users be the first to enjoy Dolby TrueHD's lossless compression rate of 24bit/192KHz over to their AV receivers. This breakthrough in the emerging Blu-ray era was unprecedented before the release of the Xonar HDAV1.3.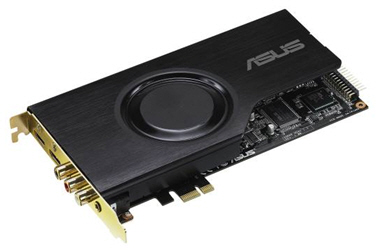 Working closely together with C-Media and ArcSoft to create the world's first premium audio solution, ASUS hopes to not only address consumer audio needs, but also to showcase its outstanding R&D capabilities.
"Ever since Blu-ray technology was announced in the market, there has never been a solution capable of bringing lossless digital audio formats to users on the PC," said George Tang, ArcSoft Vice President and General Manager of Video and Home Entertainment Group.
"Even some BD players and PS3 could not output bitstreams of Dolby TrueHD and other High-Bit-Rate audio so far, and we are glad to be the first inventors to implement the Protected Audio Playback System (PAPS) on PC platforms and fulfill the Full-HD AV entertainment desires for vast PC users," said Jason Liang, C-Media senior manager of System Business Division. "We are pleased to work with ASUS and ArcSoft to make this product happen."
ASUS Xonar HDAV 1.3 – The Sound Card of the Blu-Ray Era
The ASUS Xonar HDAV 1.3 is the world's only solution capable of providing bit-to-bit exact lossless Blu-Ray audio output—without any downsampling to DVD quality—allowing users to enjoy next generation audio enhancements such as DTS-HD, Dolby TrueHD and Dolby Digital Plus on the PC. Furthermore, the Xonar HDAV 1.3 also supports most Video Graphics Cards on the market, allowing delivery of both video and audio outputs through a single HDMI cable.