Pioneer comes out with new offer, which  "will not only catch your eye, but also please your ears", the new limited edition HDJ-1000 professional DJ headphones, offering  more comfortable fit, better low frequency reproduction and are available in black and gold version for $209.
Pioneer claims that were tuned the drivers to deliver more impact in the lower bass frequencies of music. The mono/stereo selector circuit was modified too, to obtain clearer playback, especially in the midrange frequencies.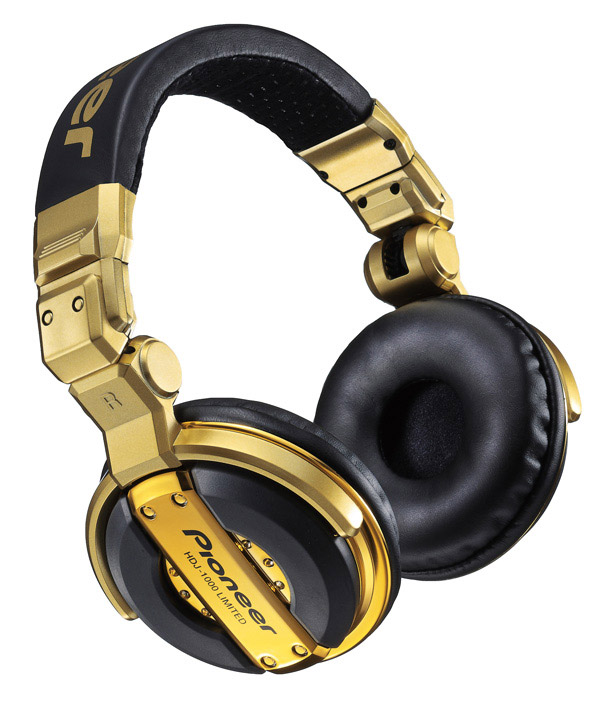 The HDJ-1000 use low rebound urethane for the ear pads, features fold-away structure design, a swivel mechanism with 90-degree housing rotation, a convenient mono/stereo switch for single-ear use and comes convenient carrying pouch.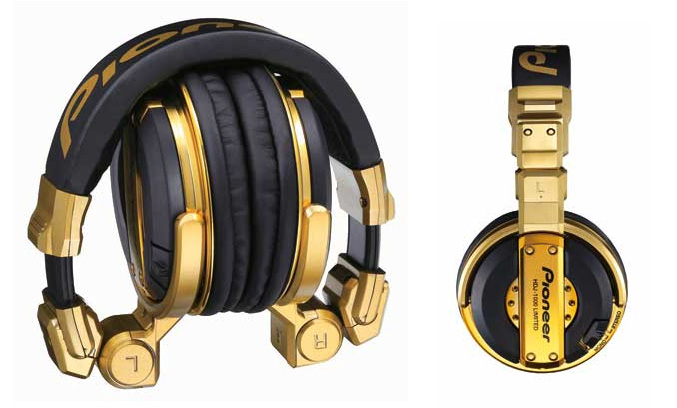 The gold HDJ-1000-G and the black HDJ-1000-K will be available in December 2010 at a manufacturer suggested retail price of $209.
Specifications:
Type: Fully enclosed dynamic stereo headphones
Frequency range: 5Hz – 30kHz
Impedance: 36Ω
Maximum input power: 3,500 mW
Output sound level: 107 dB/m
Unit type: 50 mm diameter dome type
Plug: 3.5 mm diameter 3P mini plus (gold-plated, screw in)
Weight: 9.52 oz. (excluding cord)
Included accessories: 6.3mm 3P plug adapter (gold-plated, screw-type), carrying pouch
Connection cord: 1.2m side mount coil cord (extended 3m)