The leader manufacturer of flash memory card, SanDisk Corporation, announced today The Sansa Fuze Plus MP3 Players, which is now available packed with best-in-class features for under $100.
The Sansa Fuze Plus Portable Media Players is a completely redesigned successor to the Sansa Fuze MP3 Player, and provides great quality for a low price.

"The Sansa Fuze+ is the most versatile portable media player available for under $100," said Tom Bailey, senior director, AV retail, SanDisk. "We developed an entirely new product to provide consumers with a stylish, affordable device that performs exactly as a sophisticated yet easy to use player should."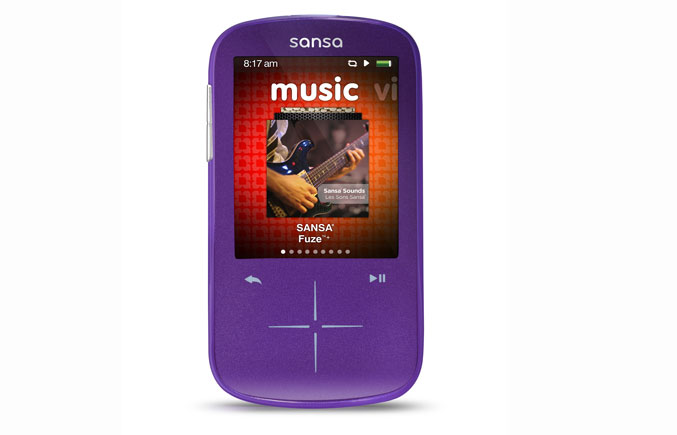 The Sansa Fuze Plus Portable Media Player has a sleek and thin design, and features a colorful 2.4-inch QVGA LCD screen, and a sensitive touch-pad. The graphics user interface of the media player responds to finger sweeps, horizontal for Music, Video, Photos, and FM Radio selections, and vertical (and also double taps) for explorer.
The Sansa Fuze Plus Portable Media Player is compatible with the following formats:
Audio: MP3, WMA, WAV, AAC, M4A, FLAC, Ogg Vorbis, Audible, Secure WMA, Podcasts
Video: H.264, MPEG-4, WMV, Flip Video
Photos: JPEG, BMP, TIFF, GIF, PNG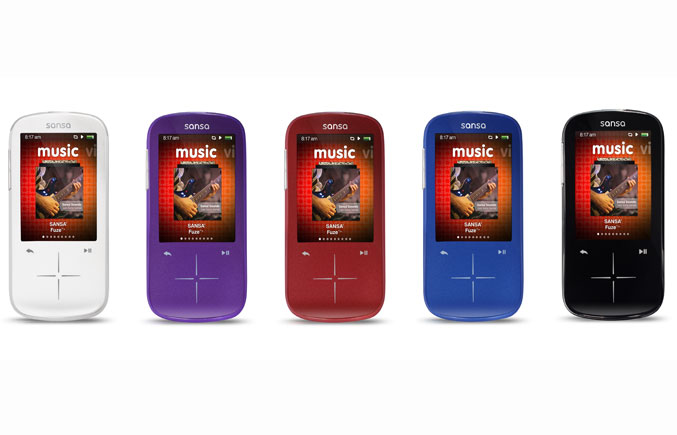 The device is also compatible with Microsoft's Windows OS, Mac OS and Linux OS. The MicroSDHC Flash Card slot offer the ability to expand the memory of the player for more music, photos and videos.

The battery life of the Sansa Fuze Plus Player can last up to twenty fours hours on audio playback and five hours on video playback. Features like FM Radio, and a microphone are also built into the player.
The Sansa Fuze Plus Portable Media Player is available in red, white, black, blue and purple colors for the price of $79 for 4GB, $89 for 8GB, and $119 for 16GB.