Pioneer Europe has unveiled a new, cool looking speakers for your home cinema system, featuring flat and simple design and promising immersive sound.
Pioneer's brand new Sound Wing speakers feature HVT technology (standing for Horizontal-Vertical-Transforming), giving 360 degrees of sound from double sided drivers with a flat diaphragm in a single speaker enclosure, which also allows the reduction of the speaker's thickness. The new speakers will be launched in 2 form factors – satellite type and a sound bar speaker type.
The S-HV600B "sound bar" is appropriate company for your HDTV, It has integrated two 57 x 30 mm double sided drivers and two Softdome tweeters, one set pointing forards / one set backwards – at either side of the wing.  It measures 900 x 66 x 93 mm with included stand and is just 25.5 mm thick.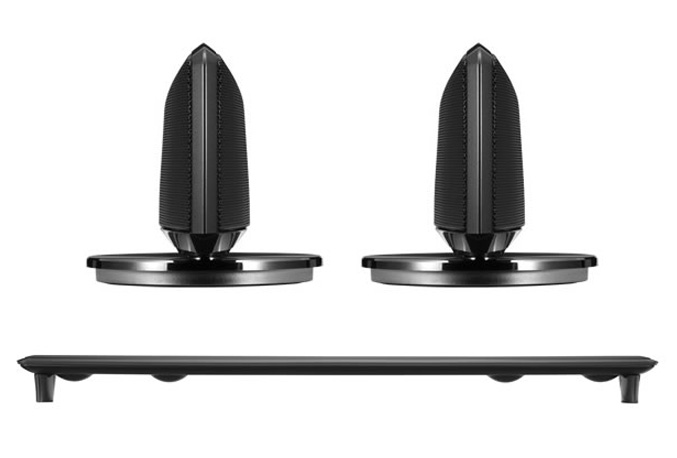 The S-HV500-LR HVT Sound Wing satellite speakers offer flexible installation, nearly anywhere in your house, promising "rich and immersive sound" no matter where the listener is in the room. They are equipped with 57 x 30 mm double sided drivers and a Softdome tweeter on both sides, have chrome finishing base ans have dimensions of 207 x 91 x 37 mm with only 37 mm thickness.
The new Sound Wing speakers will be available from July 2011.