Gaming peripherals manufacturer SteelSeries has released Siberia Neckband headset which is designed for iPod, iPhone, iPad and i ssuitable for PC users, mobile gamers and music lovers too.
SteelSeries says that for the new version, tThe soundscape has been optimized to reproduce "crisp highs, crystal clear vocals and deep, balanced bass levels". This headset has a single 3.5mm jack for combined audio and voice and has an inline remote that provide quick-button controls for play/pause and fast forward and call controls. The Neckband equipped with thick, cloth covered foam earcups and a retractable microphone which is can be stored in the left earcup while just listening to music.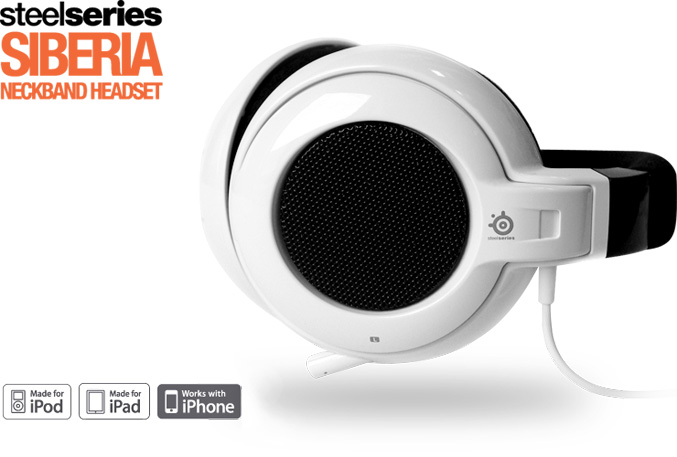 Unlike most of headsets,  Siberia Neckband is designed to rest behind the head on the user's neck and can be adjusted to fit all head sizes. They are available now for $79.99 / €79.99.