Onkyo has released its newest iPod/iPhone compatible audio mini system, which has built-in DAB+ tuner for digital radio and supports playback  from FM radio, iPod/iPhone, CD, and USB sources.
Onkyo's Colibrino CS-245 compact system has steel front and side panels designed to reduce vibrations and is available in five attractive colour options, dark brown, deep red, black, yellow-green and white. Along with the CD player, the system also has a built dock for iPods/iPhones on the top and a front-side USB port which enables playback of MP3 files stored on portable USB flash drives. Its speaker cabinets are slightly tapered to minimize internal standing waves and are fitted with a two-way, bass-reflex speakers, equipped with 10cm diameter woofers and a balanced-dome tweeter, backed by digital amplifier circuitry and Onkyo's proprietary Active Bass Control for smooth and natural bass performance.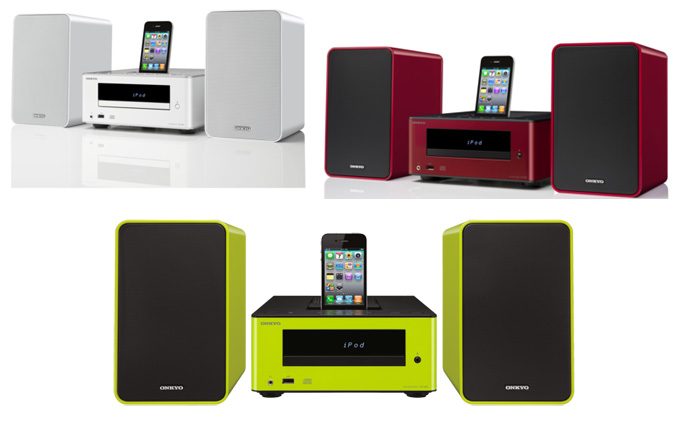 The mini system comes with a remote control that allows users to browse, skip, and play audio tracks on a connected iPod/iPhone, and also provides basic control of CDs and connected USB devices.