Apple  introduced the all-new iPod shuffle. The world's smallest music player, the 3rd-generation iPod shuffle is nearly half the size of the previous model.
To control it, you use the new earphone cord. Best of all, it talks to you. Thanks to the new VoiceOver feature, iPod shuffle speaks your song titles, artists, and playlist names.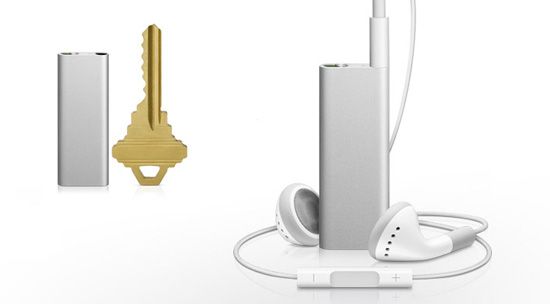 Available today in silver or black, it holds up to 1,000 songs and costs just $79.
Read more: apple.com/ipodshuffle