With the ever-growing popularity of compact notebooks and high-end portable devices, the demand for Solid State Drives (SSD) is greater than ever. A-DATA offers a new SSD aimed at a growing, more casual audience seeking for fast and solid storage device.
A-DATA XPG 2.5" SSD is an innovative gadget available up to a tremendous capacity of 192GB. Having both, SATA II high-speed interface and an extra built-in mini-USB 2.0 port, this SSD combines the advantages of SSD and conventional hard drives, such as mobility and great convenience, in one device. Equipped with a tough but lightweight case, high reliability, low power consumption and incredible shock resistance, A-DATA XPG SSDs delivering exceptional read/write speeds of up to 170MB / 100MB per second to guarantee fast transfer rates.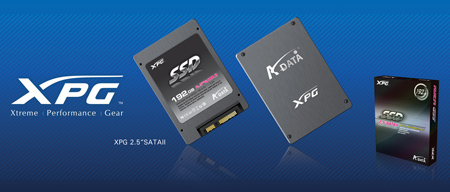 In addition, A-DATA's SSDs provide built-in ECC (Error Correction Code) that ensures highly reliable data transfer and increases the system integrity. Advanced wear-leveling technology also guarantees longer lifespan and preserves your data integrity for long-term use.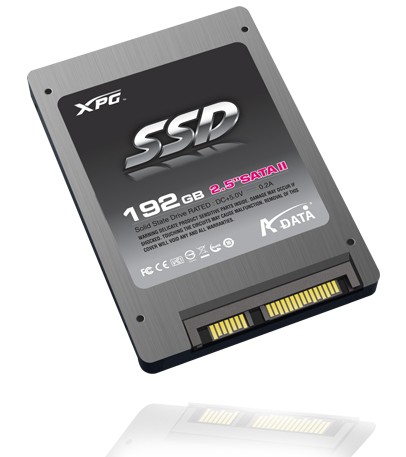 Features:
•Performance:
Read up to 170MB/s
Write up to 100 MB/s
•Interface: SATA I/II and mini-USB 2.0 port
•Operating Temp.: -10°C~70°C
•Shock Resistance: 1500G/0.5ms
•MTBF: 1,500,000 hrs.
•Dashing, durable, lightweight Aluminum casing
Specification:
•Capacity: 32GB/64GB/128GB/192GB
•Dimension: 100.0*70.1*9.2 mm (LxWxH)
•Weight: 85+/-1g