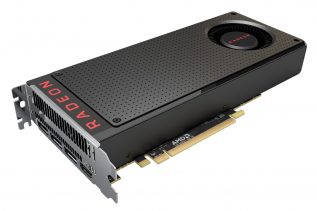 A day or two ago it turned out that AMD's eagerly expected Radeon RX 480 video card had come with...
The next version of the popular PC Mark benchmark software – PC Mark 8 – will include measurements of power...
Toshiba has brought some great news for chip makers and consumers by introducing a new innovative CPU technology that cuts...
AMD Radeon HD4870 X2 has prevailed thanks to its great performance since it was released on August 12nd. But NVIDIA...
Nvidia is planning to launch its next-generation high-end GT300 GPU in the first quarter of 2009. The GPU will be...
Fujitsu Computer Products of America, Inc., a leading supplier of innovative computer products including hard disk drives, peripherals and biometric...
Fujitsu Limited announced that it has developed two new 500 GB(1) 2.5″ hard disk drive (HDD) models that feature a...