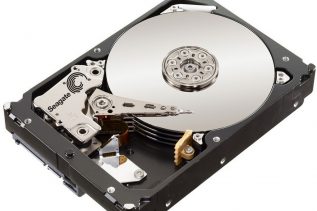 Hard drive news usually comes from hard drive manufacturers but sometimes there are exceptions. This is understandable given that other...
Seagate CEO and chairman Stephen Luczo has given a very negative prognosis on the development of the hard drive crisis,...
Toshiba Europe extends its external hard disk drives portfolio with two new models – the STOR.E STEEL S and STOR.E...
Western Digital today starts as they claims shipping of the world's largest capacity SATA hard drive. The company's Caviar Green...
Thermaltake, leading DIY chassis and storage enclosure brand, introduces the newest series of exclusively elegant hard drive enclosures, the Silver...
As demand for higher capacity storage continues to increase due to large video applications, including high-definition video, WD® (NYSE: WDC)...
"The force is strong with you young Skywalker, but you are not a jedi yet"…but some people just keep trying...