The recent release of the Panasonic Lumix DMC-G5 did not stop the Japanese company from launching a new digital camera with Wi-Fi connectivity options – making it easier to download your photos.
The Panasonic DMC-SZ5 is a compact digital camera that comes with 10x zoom and Wi-Fi 802.11 b/g/n support. It is exactly the Wi-Fi that makes Panasonic think the new camera is special – you can control the camera using a smartphone or send photos and videos to your PC or even the most popular social networks such as Facebook.
As to the sensor inside the Panasonic DMC-SZ5 comes with a CCD sensor instead of the more popular CMOS type sensor. Even then the sensor sensitivity reaches 14.1 MP while the Venus Engine image processor works on the pictures taken.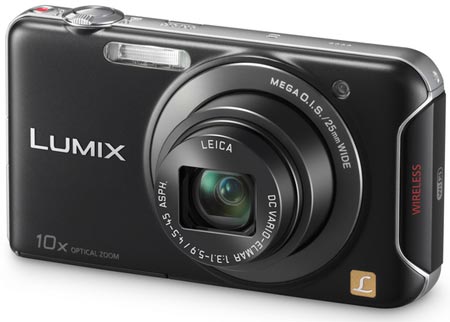 The Panasonic DMC-SZ5 also makes use of LEICA lens that come with a 25-250 mm focal range and maximum aperture of F/3.1 and F/5.9. The lens itself is made of nine elements, combined into seven groups. There's also an optical image stabilization system named MEGA OIS.
The Panasonic DMC-SZ5 can shoot video at 1280 x 720 pixels and save it into MP4 format although the FPS speed is unknown. The battery on the other hand can provide enough power for as many as 250 pictures.
Pricing and commercial availability are unknown.

Source: IXBT