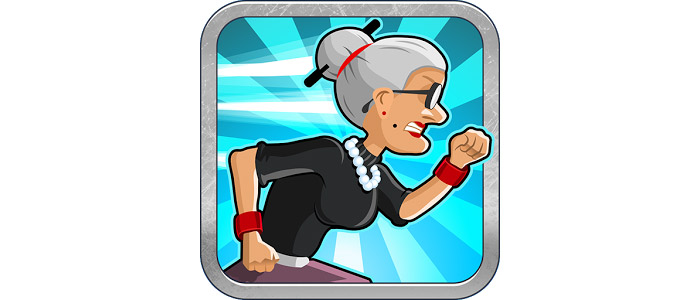 The name Angry Gran Run just about tells everything you need to know about this game. Yes, it's a runner game where you control a mad granny, who has just recently broken out of the local mental hospital. So here she is, running around, kicking some street punks and of course avoiding obstacles.
No, don't expect that many differences when compared to other runner games. A feature that we did not like that much is that you must tilt your mobile device to make granny go left or right but otherwise controls are the same as in other similar games – slide up to make granny jump and slide down to make her go under obstacles. Collect coins, beat punks, cover distances and beat levels. That's pretty much it.
There are some good words that can be said about the game – it has some really nice graphics and sound as well as cool graphics effects that will keep you entertained. So all in all Angry Gran Run is not a bad game but you will have to try it to see if it meets your requirements.
Check out this game here.