Artic uveils its new cooling solution which will help to fight against heat in these hot days. The new Accelero Twin Turbo II is a multi-compatible VGA cooler, designed to optimize performance and overclockability of your video card.
The cooler measures 217 L x 122 W x 53 H mm and is equipped with two 92mm PWM fans spinning up to 2,000 RPM, helping to dissipate the heat from 5 heatpipes and 35-fin aluminum heatsink. The Accelero TWIN TURBO II offers a cooling capacity up to 160 Watts with noise level of only 0.3 Sone and comes with versatile mounting mechanism to accommodate a broad range of models at present and in the future.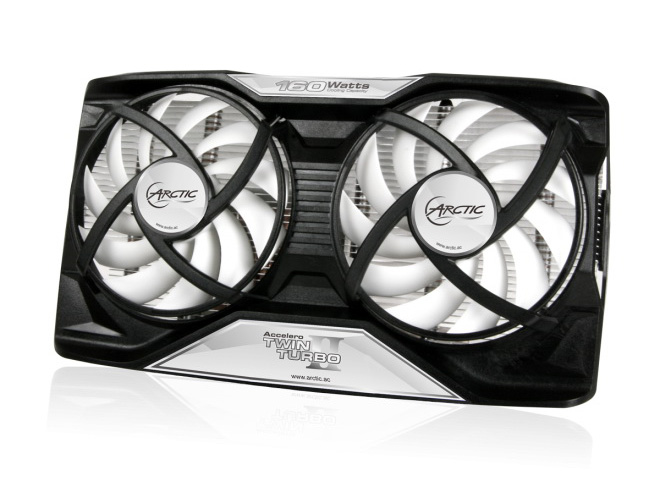 The Accelero TWIN TURBO II cooler comes also bundled and with G-1, an electrically non-conductive thermal glue that offers excellent thermal conductivity and long-lasting adhesiveness, it is backed by six-year warranty and has a price tag of  $ 63.32 USD and € 44.54 EUR.