For the lovers of Sega Megadrive classics game,  retro experts BLAZE announced their latest LCD Handheld console with 18 licensed Sega Megadrive games. The portable console has bright 2.4-inch  LCD, built in speakers and the ability to hook it up directly to your TV for big screen gaming.
The new BLAZE Handheld built-in games include classics from the golden age of gaming  such as:  Streets of Rage, Virtua fighter 2, Golden Axe 2, Shadow Dancer , The Revenge of Shinobi, Sonic & Knuckles, Alex Kidd and Ecco the Dolphin, enough to keep you entertained for hours.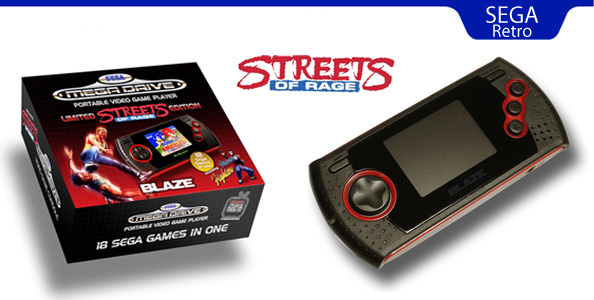 Features:
Includes action titles from the Streets Of Rage series
18 Classic Sega Licensed Titles Built In
Fully Portable
Built in Colour LCD Screen
Built in Speakers
Includes TV Out Cable for Big Screen Gaming
TV Format: PAL
Requires 2 AAA Batteries (Not Supplied)
The BLAZE Megadrive LCD Handheld Console is available now from www.blazeeurope.com and all leading video game stores for £34.99.