Corsair has enriched its SSD line with a new SSD series known as Force Series GS.
The Force Series GS includes several models (as expected) with capacities of 180 GB, 240 GB, 360 GB and 480 GB with all of them sporting a 2.5-inch form factor and 3.5-inch mount solutions for desktop computers.
Based on NAND flash and SandForce SF-2200 controllers the SSDs allow for up to 90 000 IOPS of random write speeds. The Force Series GS SSDs also support TRIM and are specially optimized for low power consumption making them especially suitable for mobile devices such as laptops and ultrabooks.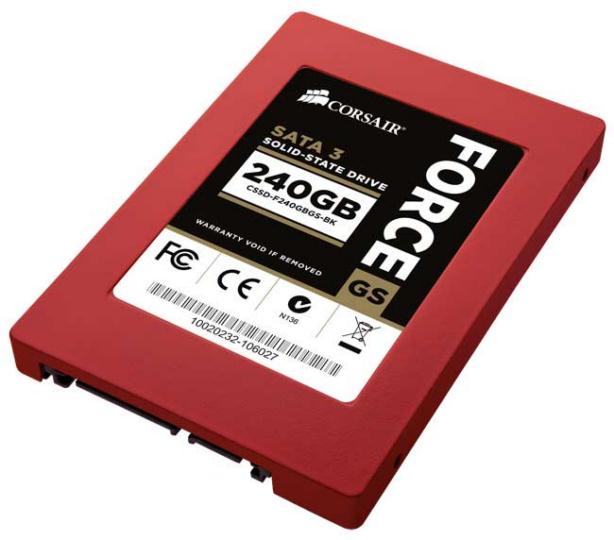 As to performance it varies depending on the model. The 180 GB SSD offers 555/525 MB/sec of read/write speed; the 240 GB model reaches the same speed. The 360 GB model reads/writes at 555/530 MB/sec while the 480 GB model is a bit slower at 540/455 MB/sec.
Prices start at USD 190 for the 180 GB version, USD 240 for the 240 GB model, while the 360 GB and 480GB models retail for USD 350 and USD 490 respectively.
Source: Techiser.com