Corsair has presented three new gaming keyboards called K70 RGB RapidFire, K65 RGB RapidFire and K70 RapidFire. While they may seem like just another gaming keyboards, they are not – in fact these three devices are the world's first gaming keyboards to come with Cherry's all-new MX Speed switches!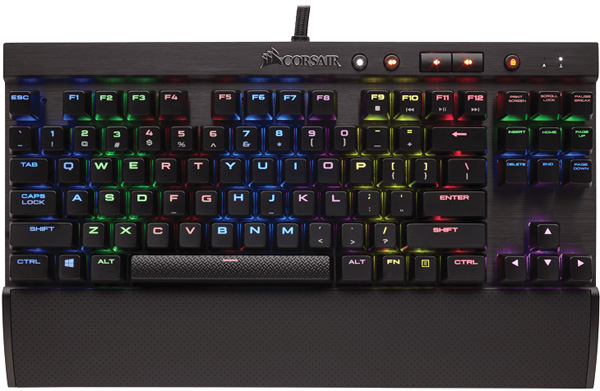 The new keyboards are the result of a deal between Corsair and Cherry in which the former gets the exclusive right to design and sell keyboards with MX Speed switches for six months after their official announcement. The RapidFire word in the names of the keyboards means that they sport the MX Speed switches, while RGB means that the model that uses this word is LED-backlit. If you are not familiar with the new MX Speed switches, you can read more here.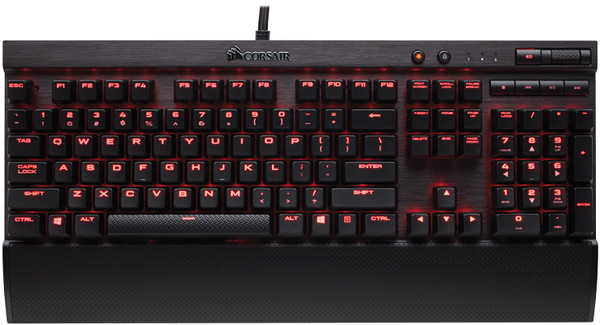 There's just one difference between the K70 RGB RapidFire and K70 RapidFire models and this is the fact that the latter does not come with RGB technology inside. Apart from this both models are full-sized, fully-featured keyboards with soft-touch technology for the keys and several multimedia keys. The K65 RGB RapidFire is a smaller-sized keyboard that lacks the usual numeric keypad and misses several multimedia keys.
The new Corsair K70 RGB RapidFire, K65 RGB RapidFire and K70 RapidFire keyboards cost USD 170, USD 140 and USD 130, respectively.
Source: Corsair