This mini keyboard is a combination of keyboard and mouse in one. You can control your PC and perform all computing activities by using this Ultra Mini Touch Keyboard. It connects easy to your PC by using wireless technology.
Surf in the web, control your home entertainment systems or just send text messages to all your friends from up to 30 feet away.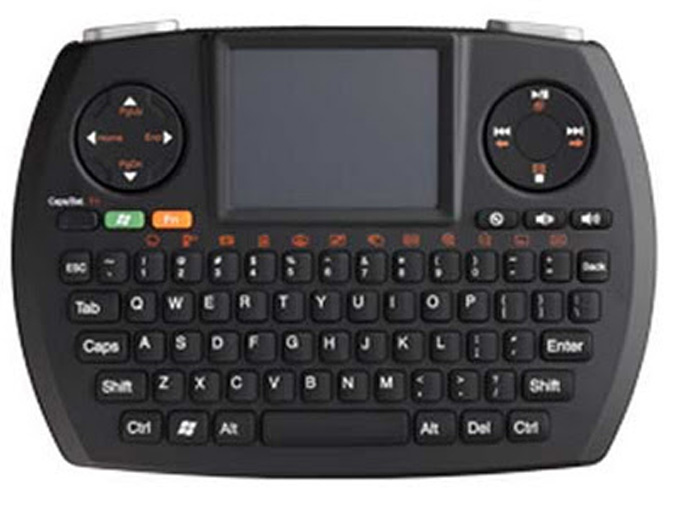 This mini gadget comes in a small size with mini QWERTY keyboard and a touchpad, which allows you to control the mouse pointer movement. There are and two buttons at the top side, that you can use as left and right click functions.
The Ultra Mini Touchpad Keyboard is compatible both with Windows and Mac platforms and doesn't need any software drivers.
Source: techcinema