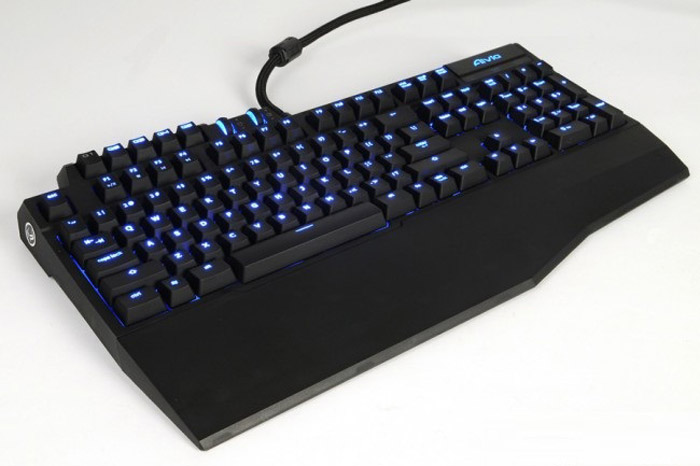 Taiwanese PC hardware maker Gigabyte has launched the Aivia Osmium gaming keyboard, which brings fast response, silent keystrokes and tactile feedback to every gamer out there.
The Aivia Osmium is a fully mechanical keyboard and draws its name from the chemical element osmium – which is rare and very expensive, yet also noble and durable. The Aivia Osmium comes with cherry red mechanical key switches but also features a built-in USB hub. The new Gigabyte keyboard also utilizes the revolutionary anti-ghosting matrix key-switch design and innovatively offers dynamic volume controls and backlit wheel controllers.
As to the keys themselves the Aivia Osmium makes use of mechanical key-switches that provide the ultimate user experience during frenzied gaming sessions or prolonged multi-touch keyboarding. The keys provide superior tactile feedback and an optimized force of 45g. Reduced key actuation distance of 2 mm improves keyboard response time while remaining whisper silent during operation. The superior materials used give the keyboard the staggering 50 million key press lifespan – which is ten times longer than any conventional keyboard.
The keyboard also allows the user to pre-define and switch between macro keys and use five individual macro keys and five different gaming profiles for a customized game experience.
The pricing of the Gigabyte Aivia Osmium is unknown, though.

Source: Gigabyte