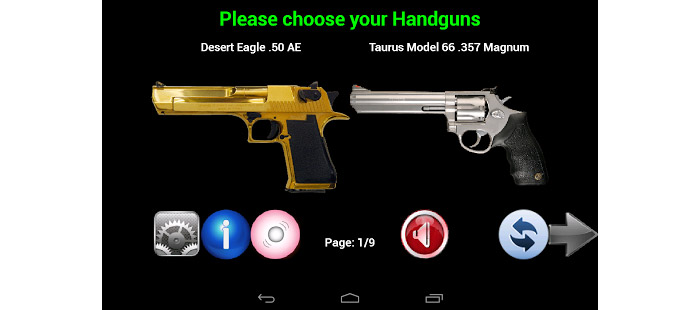 Have you ever been to a gun range? If not then now you have the chance to visit one, albeit a virtual one.
Guns is an application that takes you to a virtual gun range to test your firing skills. You can choose among a large number of firearms including handguns, assault rifles, submachine guns, machine guns and even rocket launchers. Then you will be taken to the gun range where you can choose your range and then you can fire. This is it.
The application is rather simple though and it is kind of strange to see that all bullets go right into the target. In addition you can't fire the rocket launchers at the gun range. Another strange feature is that the app has additional functions such as a built-in camera, screensavers and more.
Don't expect to have too much fun with this one. It's a nice idea but the realization is rather questionable. All in all you can try how good you are with your virtual gun but this is about it.
Find Guns on Google Play here.