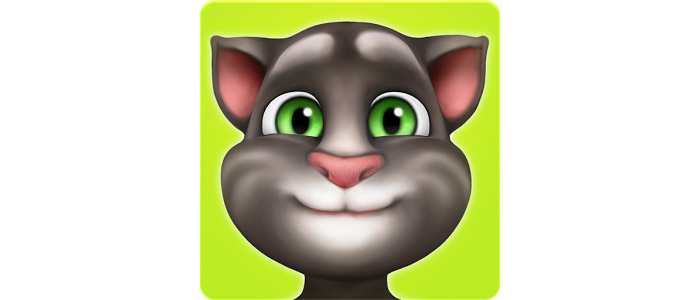 If you visit Google Play often you will surely see applications that start with My Talking you-name-it. They tend to be here and there and they seem to have the capability to climb the ladder quite often and usually to the top. So what's the deal with these apps?
My Talking Tom belongs to the same class of applications, and let's put it the right way – they are simply games. This game is especially suitable for children because what happens is that you get a virtual pet right there. Take care of the cat that you will get in a cardboard box, feed it, put it in bed, play with it and more so that it can grow in an adult cat. When you successfully meet the needs of your pet you get golden coins with which you can change its fur, the color of its eyes, you can even make it wear glasses, funny hats and more!

The good news is that this game is absolutely free and will surely keep your children entertained. Just make sure to have the battery of your Android device full!
You can find My Talking Tom right here on Google Play.