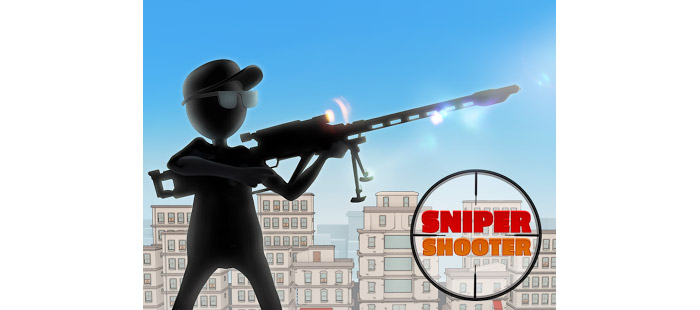 Here's another free game, this time by a game studios known as Fun Games for Free. This game – known as Sniper Shooter Free – will appeal to all people who love shooter games, not to mention it will help you spend some free time when you need to.
Sniper Shooter Free does not require much thinking – you are an undercover assassin who wields a sniper rifle and kills all sorts of bad guys. You get missions from someone who apparently sits above you and the missions themselves are rather simple – find this guy with this trait and shoot him. If you are successful you move forward, if not you will find yourself in jail.
The game will surely make your days more fun but there are some problems that cannot be overlooked. For example you cannot save your progress so every time you start the game you will find yourself at the very beginning. Another problem is that you must tilt your Android device around to make sure you get the sniper mark on your victim's head. This means you must be very careful and very precise and often you will need some time before you can actually aim at your enemy. This may not work well with some people who want quick action so this game may not be for you after all.
All in all Sniper Shooter Free is a fun game and it's free at that. The game needs just 17 MB of space and requires Android 2.2 or newer to run.
You can find Sniper Shooter Free on Google Play now.
Source: Google