SteelSeries, a company known for its computer peripherals, has unveiled a new mouse that it has dubbed the Sensei RAW.
Unfortunately the new mouse has nothing in common with what was expected earlier. SteelSeries fans were expecting a mouse with a built-in display but much to their surpise the Sensei RAW has nothing of the sort.
Presented at the CeBIT 2012 show in Germany this week, the Sensei RAW comes with a pixellated SteelSeries logo on the upper base of the shell. While its appearance in the teaser images suggested a customisable 32×32 pixel display, in reality it's nothing more than a stylised interpretation of the company's logo.The company logo illuminates in three directions each of which can be configured to pulse at a different rate.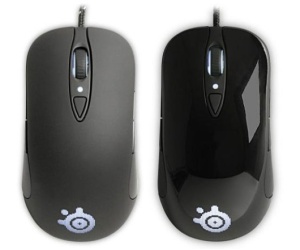 The Sensei RAW will be available in two different versions. The first version – the Sensei RAW Rubberized will come with a non-slip rubber coating that is said to be resistant to deterioration from sweaty palms. The second version of the Sensei RAW lacks the rubber coating – instead it comes with a more traditional shiny black plastic surface.
SteelSeries Sensei RAW customers will also get the SteelSeries Engine software suite, which will allow you to customize the various features with a claimed unlimited number of gaming profiles. The underside of the mouse also features oversized Teflon pads for smooth gliding and a 2M anti-tangle USB cable with black and white braiding.
The new Sensei RAW mouse will retail for 59.99 USD in the United States when it officially launches in June this year.
Source: Bit-tech.net