Verbatim® Americas, LLC a global leader in digital storage solutions, announced today its new Easy Riser™ family of ultra-slim mobile mice for Windows® and Mac® users. The mice feature a unique, innovative design that enables users to adjust the height of the mouse with the flick of a switch. The mouse height, which can be changed to the flat position for traveling, can be raised to provide comfort and support for computing navigation. Available in October , the Easy Riser product lineup includes a Nano Wireless Mouse, a Bluetooth™ Wireless Mouse and a USB Retractable Wired Mouse.
"With the ability to offer both portability and comfort, it's like getting two mice in one," said Ron Hanafin, Verbatim Product Marketing Manager. "That makes the Easy Riser™ range of mice ideal for the growing number of mobile users."

All three models come with a sleek, silver and black enclosure that is ergonomically comfortable for both right- and left-hand use. Offering quick, easy set-up, the mice include a programmable scroll wheel that enables users to assign favorite features for one-click access. The Verbatim Easy-Riser family of mice also features an energy-efficient sleep mode that saves battery life.
Easy Riser Nano Wireless Mouse — This sleek-looking mouse combines the reliability and performance of 2.4GHz wireless technology in a small, mobile form factor. It features a uniquely designed nano receiver that is small enough to leave connected to a laptop or, it can be stored in its' own tiny compartment in the back of the mouse. Utilizing advanced laser sensor technology also provides users with superior cursor precision and control. The Easy Riser Nano Wireless Mouse comes with software for both Windows and Mac users.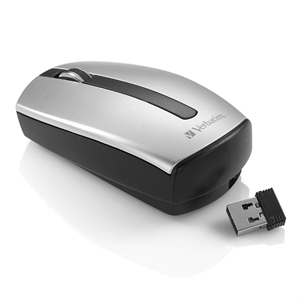 When the Easy Riser Bluetooth Wireless Mouse combines with a Bluetooth-enabled computer, users can enjoy cord-free convenience. No receiver is necessary, so the USB port on the user's notebook can be used for other devices. With this wireless mouse, users also have the reliability and performance of a Bluetooth connection to ensure there are no delayed cursor movements. Advanced laser sensor technology is included for superior cursor precision and control.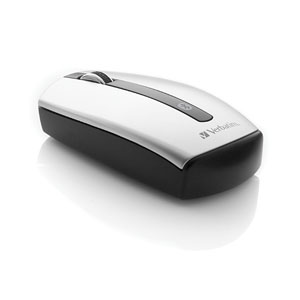 The Easy Riser USB Retractable Wired Mouse plugs into a computer USB port for true plug and play connectivity and adds enhanced mobility with an extra-long retractable cord. Tug on the cord and it disappears into the mouse. Featuring high-resolution optical technology, the mouse provides cursor precision and control.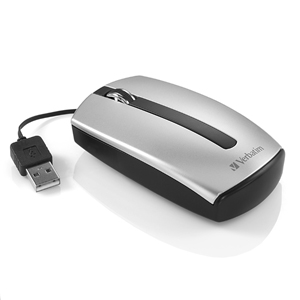 Availability, Pricing
Verbatim's new Easy Riser family of adjustable-height mobile mice will be available in October through Verbatim retail and distribution channels for use with Windows XP, 2000 and Vista systems as well as Mac OS 10.4.X and higher systems. MSRPs are $19.99 for the Retractable version, $34.99 for the Nano and $39.99 for the Bluetooth. All Easy Riser mice include a software CD, 2 AA batteries and a Quick Start Guide. The Nano Wireless Notebook Mouse also comes with a nano receiver. For more information on Verbatim's complete line of mice, visit www.verbatim.com.
Source: Verbatim