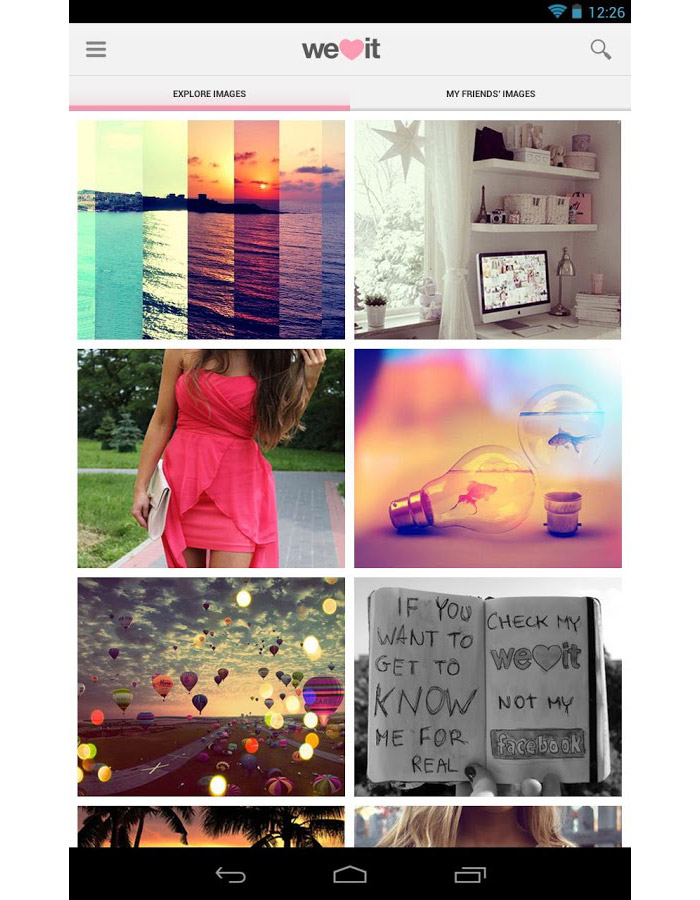 We Heart It is a free app that will surely make you smile every time you open it. The main purpose of this application is to make you feel better and this is why it comes with a number of inspirational images that will make your day a little more fun.
The app features high quality photos and videos in a number of categories. The program also allows you to follow users, add your own images, find friends and leave feedback when you want to do so.
A downside of the program is that it requires a Facebook or a Twitter account and requires you to log on but otherwise the app works just fine and does its job very well.
We Heart It is right here on Google Play.