Here's another example of a well-known company that has decided to start making an entirely new product.
This time it's Western Digital – the famous hard drive maker – that has prepared the first company network routers ever, ready to enter the networking gear market.
A surprising move for some people but surely there's some sense behind it – with the hard drive prices being very high (and not showing signs of getting any cheaper) due to last year's floods in Thailand and the triumphant march of SSDs, Western Digital feels hard pressed to offer a new product that will keep the company afloat in these hard times – please meet the all new Western Digital My Net router series.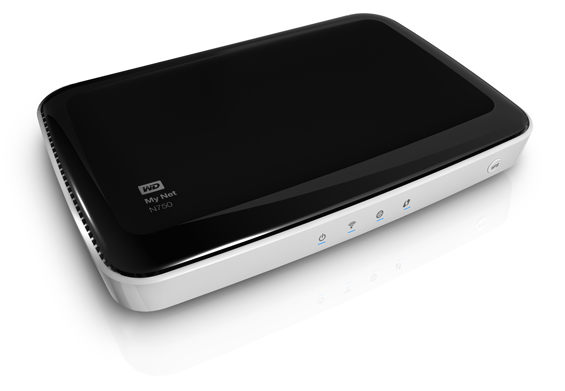 The My Net series consists of four routers (for now) that will range in price from 79 USD to 349 USD – all based on 802.11n technology and capable of running in both 2.4 GHz and 5 GHz bands.
The cheapest offering is the My Net N600 network router that features four 10/100 Ethernet ports alongside a WAN port, a single USB 2.0 port for networking printers or storage, 300 Mbps throughput on either band (or a cumulative 600 Mbps throughput on both), and standard antennae instead of high range ones.
The N750 is a more capable offering. For 119 USD you get four gigabit Ethernet ports, increased range, a second USB 2.0 port, and up to 450 Mbps access on the 5 GHz band.
The N900 comes in two versions – one with built-in network attached storage (the My Net N900 Central), and one without. Both feature full 450 Mbps throughput on either 2.4 GHz or 5 GHz bands (or a cumulative 900 Mbps on both), high-range antennae, gigabit connectivity, and DLNA certification. The standard N900 features a whopping seven Gigabit Ethernet ports in addition to the WAN (the N900 Central offers only four) along with two USB 2.0 ports (one on the Central), and retails for 179 USD. If you want internal storage, the 1 TB model runs for 299 USD while the 2 TB model runs for 349 USD.
All Western Digital routers are available now either online or at the nearest Western Digital retailer.
Source: Anandtech