Imogen Studio, a leading company that offers a full line of consumer imaging products and Seedonk, an innovative consumer platform for viewing, managing and sharing cameras over the Internet announced the launch of the Bambino wireless internet baby monitor. The Bambino allows parents to securely view their baby from the next room or anywhere online through their computers and on their iPhones. Furthermore, the Bambino can also be safely and easily shared with close friends and family through Facebook.
The Bambino connects wirelessly to a computer and uses the bundled Seedonk software to securely transmit the video over the Internet. With the camera added to Seedonk, the user can remotely log on to view, manage, and share the Bambino from anywhere on the Internet. Furthermore, the Seedonk iPhone App provides users with mobile access to the Bambino while they are on the move.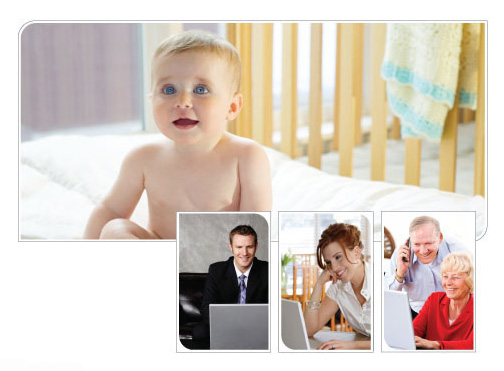 Some of the features of the Bambino include:
Privacy and Safety – With encrypted transmission channels, video and audio from the Bambino are always safe and secure. (Similar security as used in online banking)
Interference-Free Monitoring – Using state of the art digital wireless technology, Bambino delivers clear and interference-free video and audio all the time.
Night Vision – Built-in Infrared lights help parents see their babies in complete darkness.
Live Video Sharing – With the included Seedonk software, parents can securely share real-time video from the Bambino with family and friends.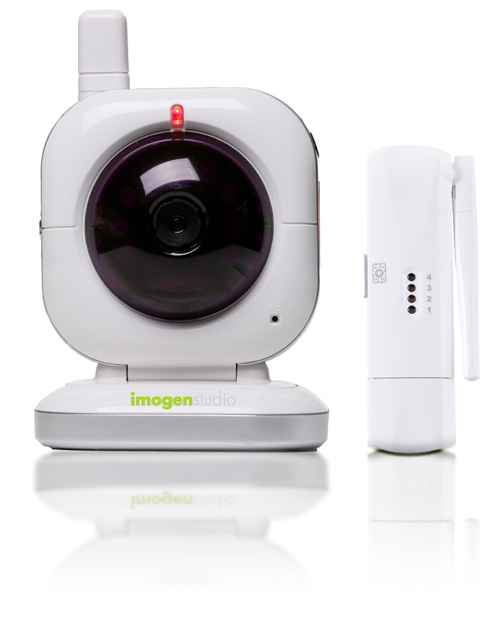 "The Bambino is revolutionary in that it brings the way we connect everyday via our mobile devices and the Internet to a traditional baby monitor product," said Chris Segot, Business Development Manager at Imogen Studio. "When life pulls you away, you can now check in and stay connected with your kids. We are excited to be on the forefront of creating innovative products that help better connect families and bring more smiles to new grandparents."
"We are thrilled to use our innovative software in a way that connects families to one another," said Herman Yau, CEO, Seedonk. "Providing real-time connection in a world where many families live miles apart is extremely gratifying for us. We are proud to be a part of bringing families together."
Specifications:
Video Resolution: 640×480
Built-in Microphone
Built-in Night Light
Night Vision: 9 IR LED's with auto activation
Wireless Range (Line of Sight): 60m (~196ft)
Power Requirement: 6V DC or AAA Battery x 4
Battery Life (night vision on): 3hr (Alkaline AAA Battery x 4)
Battery Life (night vision off): 5hr (Alkaline AAA Battery x 4)
Operating Temperature: 0 ~ 40°C
System Requirements:
CPU: Pentium 4 1.4GHz or above
Windows Vista, XP
USB 2.0 port
256MB RAM and 100MB hard disk space
For more details on the Bambino, please visit its product page at www.imogenstudio.com/node/29.
The Bambino is available for sale at a special introductory offer through Seedonk's website at www.seedonk.com.
Source: Imogen Studio, Businesswire