Panasonic, a leader in advanced massage technology for more than 40 years, announced the debut of the EP-MS40 Massage Sofa, a unique and stylish new addition to Panasonic's expanding line of critically-acclaimed luxury massage chairs.
The Panasonic EP-MS40 Massage Sofa offers a low-profile, contemporary design that delivers a complete, neck-to-hips massage for muscle relaxation using the various massage features.
At only 34 inches tall and with a leg and foot massage ottoman that folds seamlessly under the seating area, the Massage Sofa can fit into any home or office décor. The EP-MS40 also offers two stylish color options (avocado green and latte) and utilizes fabric (washable polyester) instead of leather/leather-like upholstery found on most chairs allowing the product to better blend in with traditional home furnishings.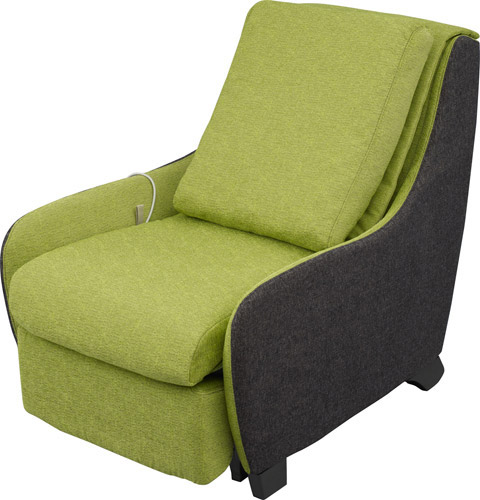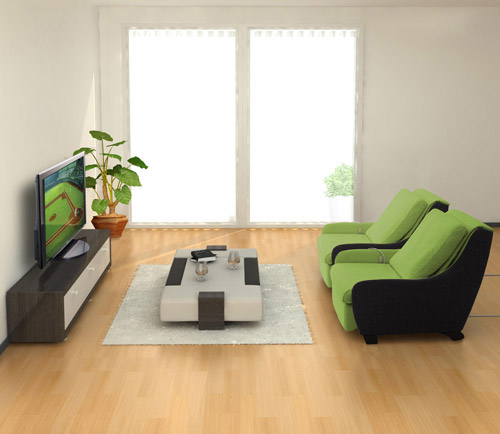 Despite the low-profile design, the EP-MS40 delivers a balanced, full body massage without reclining and automatically adjusts to the height of the user. A precision-engineered, 7.2-inch wide massage head and 26-inch curved track allows the massage heads to be more precisely maneuvered in a smaller area and can easily conform to the user's body delivering a centered massage covering the neck down to the lower back region. In addition, the Air Ottoman System on the EP-MS40 delivers a more complete, contoured lower body massage of the shin and calf muscles as well as the feet.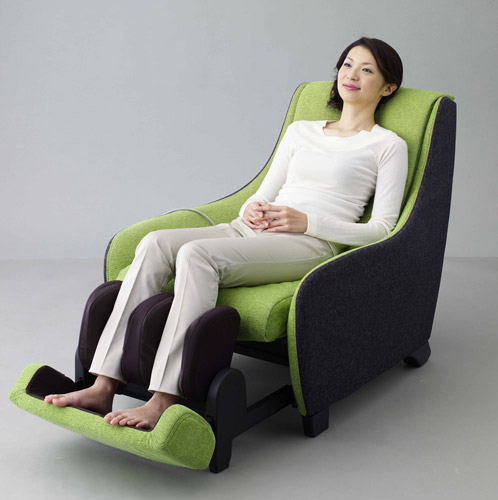 The Panasonic Massage Sofa offers a range of advanced massage modes including four pre-set programs – Full Massage, Mini Massage, Relaxation Mode, and Variety Mode. Two manual programs – Targeted Massage and Pinpoint Massage – allow the user to focus on specific areas of the body exclusively.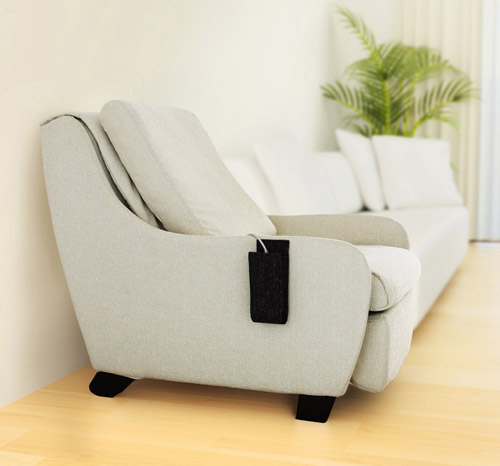 Endorsed by the American Chiropractic Association (ACA), the EP-MS40 will be available beginning in April with an SRP of $2,499.99. Panasonic is the first company to be endorsed by the ACA for massage chairs.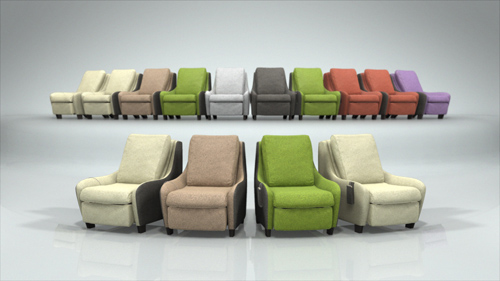 For more information about Panasonic's entire line of massage chairs, visit www.panasonic.com/massage.
Source: Panasonic