Xbox announced a new retail offer for Europe only that brings the best of Halo together in one great-value package.  Available from 27 February, the "Best of Halo" bundle contains "Halo Wars", the latest in the Halo franchise which redefines the real-time strategy (RTS) genre within the Halo universe; the pop culture phenomenon that is "Halo 3"; and an Xbox 360 Pro video game system plus wireless controller, all for an estimated retail price of €269.
The "Halo" franchise has become a global phenomenon, with Halo 3 garnering more than $300 million in world-wide sales in its first week of release. The critically acclaimed Xbox 360 exclusive (which racked up an impressive number of perfect review scores in leading games journals across Europe), set new records as the fastest-selling video game ever when it launched in 2007, and the franchise is one of the most successful entertainment properties in history.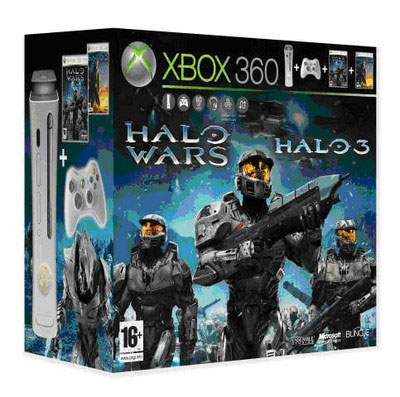 The bundle will be available for a limited time in the following countries: Austria, Belgium, Czech Republic, Denmark, Finland, France, Greece, Slovakia, Italy, Netherlands, Norway, Poland, Republic of Hungary, Spain, Sweden, and Switzerland.