The Japanese Nintendo site has been updated with a new controller for Wii: the Classic Controller PRO.The gamepad is based on the existing Classic Controller, which can be used as alternative to the signature Wii Remote, and helps in playing GameCube or Virtual Console titles.
The New to the Pro is a different layout, which seems to be for better grip,  it's a bit larger and offers two extra shoulder buttons.Price is expected to be around $25, but availability is unknown.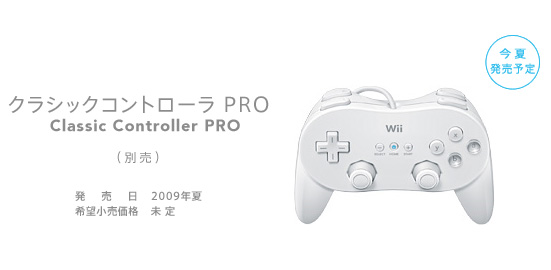 For Japanese the release is expected sometime in the summer.