Gigabyte Aivia M8600 Wireless Macro Gaming Mouse offers 100-hours nonstop gaming

Gigabyte adds another weapon to its Aivia series of gaming peripheral and launches as they claim the world first wireless gaming mouse which guarantee 100-hour nonstop gaming experience. The rodent features patent pending QSBS – quick-swap battery system, which allows for instant battery changing under 2 seconds, as Gigabyte says – "fast as gun clip loading and unloading."
Aivia M8600 is equipped with GIGABYTE's twin-eye gaming-grade laser engine, offering up to 5600dpi and comes with an instant charging dock, served as mouse and Li-ion battery charger as well as wireless receiver unit. It also offers Dual Mode Functionality, giving you the choice to use it in wireless mode and in wired mode which provides extra fast charging capabilities as well as enabling editing the onboard macros.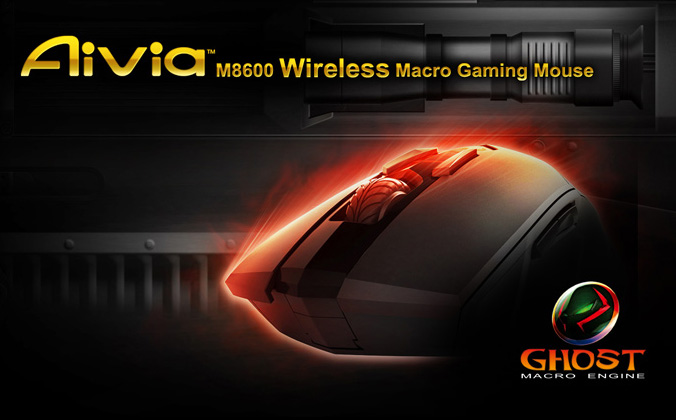 The mouse has 32KB onboard memory that enables up to 5 programmable profile settings to be memorized and to be carried around even if the mouse is connected to a different computer. It is also equipped with symmetric side buttons, 4-way tilt wheel and comes with 1.8 braided cable with gold plated USB connector.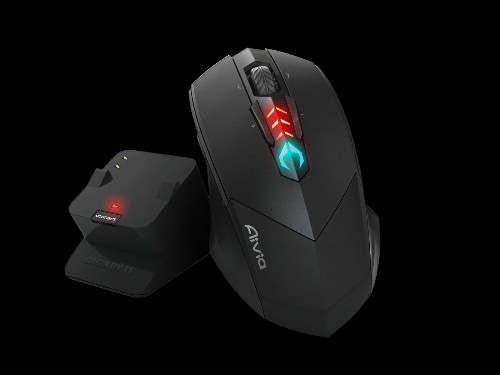 Gigabyte Aivia M8600 Wireless Macro Gaming Mouse will cost you around $140.