Here is, another gaming weapon, this time it comes from Sweden-based company Mionix. Their new gaming keyboard, called Zibal 60 features non-tactile, mechanical, Black Cherry MX switches with 18K Gold plated switch connectors for durability and multi-level green backlight illumination.
The Mionix Zibal 60 measures 44.4×20.6×4.4 cm, weighs 1.56 Kg, has a 1.6 mm thick steel frame, a detachable wrist rest,  and let you control the level of brightness of the keys, or if you want, can select just WASD to be illuminated.  The keyboard also feature wear resistant laser printed keycap, six key rollover, Mionix action key to access light/media controls, headphone and mic ports, and two USB 2.0 ports.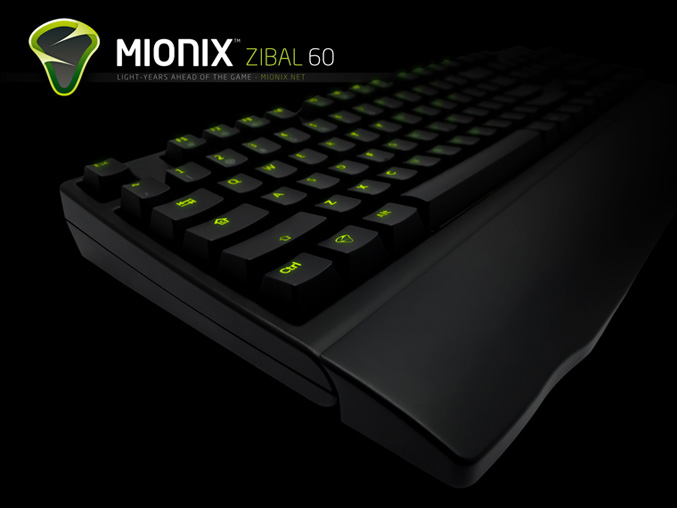 Monix says that their keyboard have rage proof durability, the keys can last 50 million strokes and comes with 1.55m heavy duty braided cable.
Mionix Zibal 60 is now available for pre-order ($149.99 / €149.99) with shipment starting from June.