Zowie Gear has unveiled a new gaming keyboard called the Celeritas. The keyboard features mechanical keys and is designed to be perfect weapon for competitive gaming, where response-time and the ability to move freely are essential.
For creation of the new keyboard,  Zowie Gear teamed up with professional players of Counter-Strike , Starcraft and Kartrider (Racing), and especially with Abdisamad 'SpawN' Mohamed, Young Ho 'Flash' Lee and Ho Jun 'Ho-Jun' Moon. The Celeritas features a simplified, strong black design, ZOWIE RTR (Real Time Response) technology, which enables user to define the repeat-response of their presses to be 1x, 2x, 4x or 8x of the normal repeat-response for a keyboard, which is very helpful for FPS and Racing games.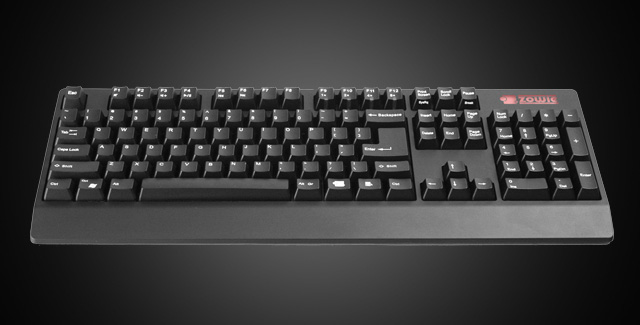 The CELERITAS has 18K gold-plated brown mechanical switches for increased durability and pressure feeling, nylon key caps for a better comfort feeling at the touch of your fingers, anti-ghosting functionality(all keys through PS/2 and 6 keys through USB) and 0,2 seconds response-time, which  ZOWIE claims is the fastest response-time of any mechanical keyboard currently on the market.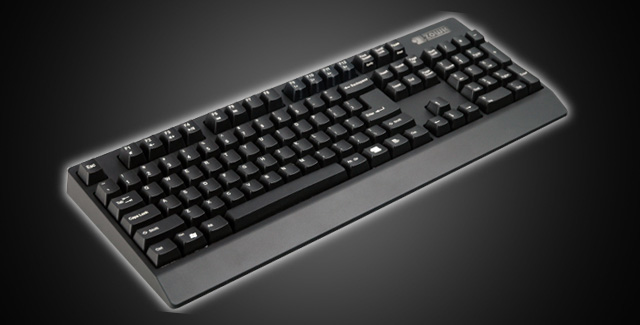 The keyboard also have multimedia controls, the ability to change the "Windows"-key to "Ctrl" and comes with 1.8m cable and USB / PS2 connectors. The Zowie Celeritas is set to become available at the beginning of December priced with MSRP 119,90 EUR.