The folks at Razer have created a new ambidextrous gaming mouse, known as Taipan. First presented at Computex 2012 the new mouse offers a new level of versatility, form and fuctions for gamers around the world.
The Taipan is unusual because it was designed through collaboration with e-Sports athletes from various gaming teams such as Empire, Frenetic Array, Type II Gaming and others. Using their feedback on design, shape and weight Razer was able to create a mouse that will appeal to all gamers at the highest competitive level.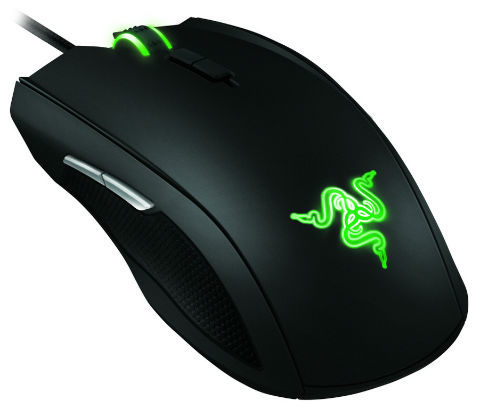 Featuring a strictly symmetrical design the Razer Taipan comes with a brand new 8200 dpi 4G Dual Sensor System that employs both optical and laser sensors. The two sensors are very responsive and precise and allow liftoff cutoff customisation as well as Z-axis tracking. The mouse also features Razer Synapse 2.0, nine programmable Hyperresponse buttons, 1000 Hz Ultrapolling, up to 50g acceleration, 2.1 meters of braided fibre cable, weight of 95 grams and size of 124 mm x 63 mm x 36 mm.
The Razer Taipan will become available in July 2012 for a price of 79.99 USD or 79.99 EUR if you live in the EU.
Source: IGN.com