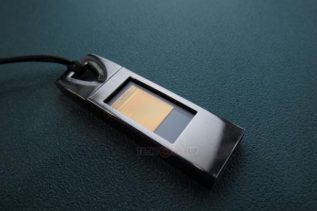 Kingmax has exhibited the world's first transparent COB (chip-on-board) type USB flash drive at Computex 2012. The Kingmax UI-05, as...
Jetway, a company known for making PC motherboards, has decided to enter the smartphone world with a device of its...
Yeah, you read it right – G.Skill demonstrated a 96 GB memory kit at the ongoing Computex 2012 trade show....
At Computex 2012 Lenovo had the chance to unveil a new Windows 8-powered tablet unofficially known as "ThinkPad" but the...
The folks at Razer have created a new ambidextrous gaming mouse, known as Taipan. First presented at Computex 2012 the...
Acer has introduced two new Windows 8 ready all-in-one PCs at the ongoing Computex 2012 in Taiwan in an attempt...