Activision Publishing will make all music loving fans and gamers happy to hear that demos for the DJ Hero 2 and Guitar Hero: Warriors of Rock are now available on the Xbox LIVE Marketplace fore free, on the video gaming console from Microsoft, Xbox 360.
Gamers who want some additional and exclusive bonuses can pre-order both the video game titles online.
DJ Hero 2 is expected to release on the 19th of October, 2010, while Guitar Hero: Warriors of Rock will release on the 28th of September, 2010.
The demo of DJ Hero 2 on Xbox LIVE Marketplace for the Xbox 360 video game console will feature four exclusive mixes from the best soundtrack in entertainment. Gamers will be able to take a glimpse of the frestyle scratching, and simple crossfade and sample elements of gameplay. They will also be able to taste QuickPlay and all-new multiplayer modes like the Accumulator and DJ Battle.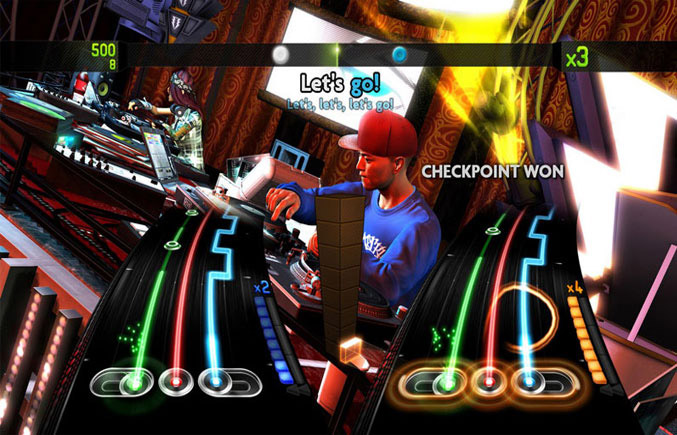 The mixes features in the demo of DJ Hero 2 for Xbox 360 are Pussycat Dolls and Busta Rhymes – Don't Cha, mixed with Pitbull – I know you want me (Calle Ocho). Other Mixes include:
Lady Gaga and Colby O'Donis "Just Dance" Mixed With Deadmau5 "Ghosts N Stuff"
MSTRKRFT and N.O.R.E. "Bounce" (Battle Mix)
Estelle and Kanye West "American Boy" Mixed With Chic "Good Times"

Other gamers who want to experience Guitar Hero: Warriors of Rock for the first time with its all-new story driven Quest Mode will be able to take a glimpse of the following four audio tracks:

Black Sabbath – Children of the Grave
Foo Fighters – No Way Back
Slash featuring Ian Astbury –  Ghosts
Dethklok – Bloodlines