Mad Catz® Interactive, Inc., a leading worldwide third-party interactive entertainment accessory provider,  announced a Limited Edition 'Comic-Con' Street Fighter IV Arcade FightStick: Tournament Edition and Street Fighter IV Fight Pad, available exclusively for purchase at the official Capcom® booth at the 2009 Comic-Con International Convention taking place between July 22nd through to July 26th 2009 at the San Diego Convention Center.
These collectible accessories feature artwork and packaging exclusive to the Comic-Con Limited Edition products. The Arcade FightStick: Tournament Edition will be limited to 250 units for the Xbox 360® console and 250 units for the PLAYSTATION®3 console, with each unit being sequentially numbered. The Fight Pad will be limited to 500 units for the Xbox 360 and 500 units for the PLAYSTATION 3 (Fight Pad will not be sequentially numbered).
The unique Comic-Con artwork is a result of close collaboration between Mad Catz and Capcom. Explaining the process and commenting on the designs, Mad Catz Art Director Roentgen D. Reyes commented, "When we set out creating the Limited Edition artwork we knew that we had to create an impactful design that was radically different from the previous imagery and color schemes. With that in mind we chose not to concentrate on a group of characters but instead produce something targeted to the fan community. After working through a number of designs, we focused on one of the strongest 'fan-favorite' characters in the game, Sagat. The character is renowned for his large scar which game legend tells us was caused by archrival Ryu. In my mind, playing Street Fighter® IV evokes the player's competitive nature, with rivalry a key element of the experience."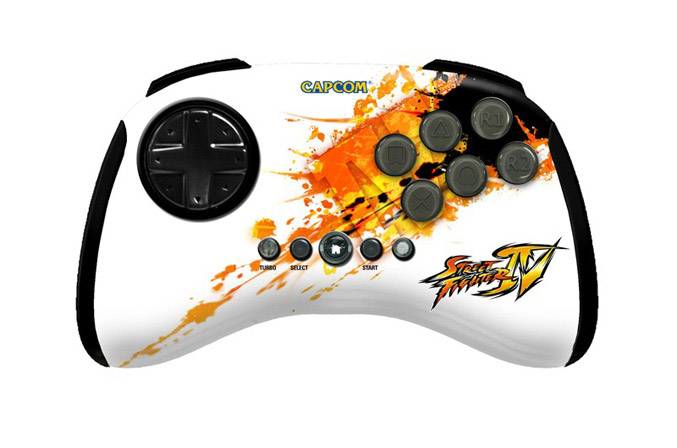 Darren Richardson, President and Chief Executive Officer of Mad Catz commented, "The Limited Edition Street Fighter IV range we are introducing for Comic-Con is a further example of the opportunities presented by working with world class partners such as Capcom. Since launching the Street Fighter IV range, the hardcore gaming community has responded enthusiastically and has proven instrumental in shaping the future evolution of the products. We are delighted to introduce a Limited Edition range created for this loyal and important group of consumers."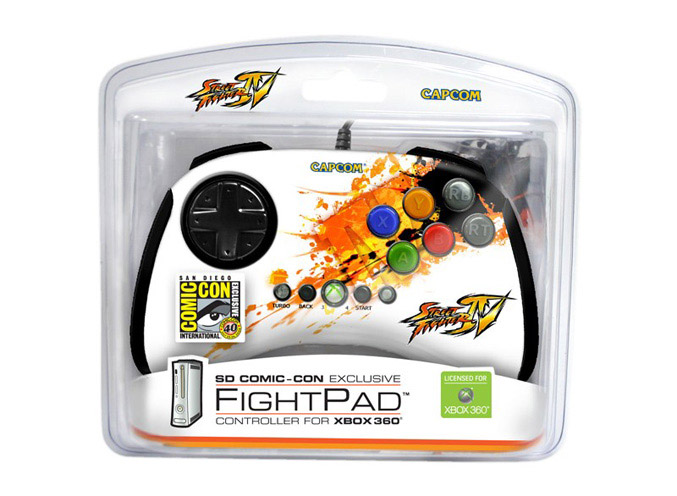 Both the Xbox 360 and the PLAYSTATION 3 Mad Catz Limited Edition Comic-Con Street Fighter IV Arcade FightStick: Tournament Edition will sell for $179.99. The FightSticks will be made available beginning on the preview night of July 22nd and will be available on a first come first serve basis only from Capcom at the 2009 Comic-Con Convention. The Xbox 360 and PLAYSTATION 3 Fight Pad's will sell for $49.99 and will be available both from Capcom at the 2009 Comic-Con Convention and via the Mad Catz online Gameshark Store (www.store.gameshark.com).
Source: MadCatz ,Engadget