AMD today launched the ATI RadeonTM HD 4770 graphics processor, a groundbreaking product that harnesses the state-of-the-art 40 nanometer manufacturing process for the desktop PC market, delivering best-in-class performance and energy efficiency at anticipated launch prices as low as $991. The ATI Radeon HD 4770 graphics card is the newest addition to the award-winning ATI RadeonTM HD 4000 series.
* The new card features third-generation hardware support for the latest DirectX® 10.1 games like Battleforge, HAWX, S.T.A.L.K.E.R Clear Sky and Stormrise, delivering higher game performance and improved visual quality when compared to DirectX® 10.
* The ATI Radeon HD 4770 continues the AMD tradition of bringing industry-leading technology to market that drives a superior user experience. The ATI Radeon HD 4770 makes use of the latest GDDR5 memory technology, providing incredibly high data rates for fast game performance.
* Gamers looking to get the most value out of their graphics hardware investment can scale their performance using ATI CrossFireXTM technology, allowing a second ATI Radeon HD 4770 card to be added for a near-linear increase in performance.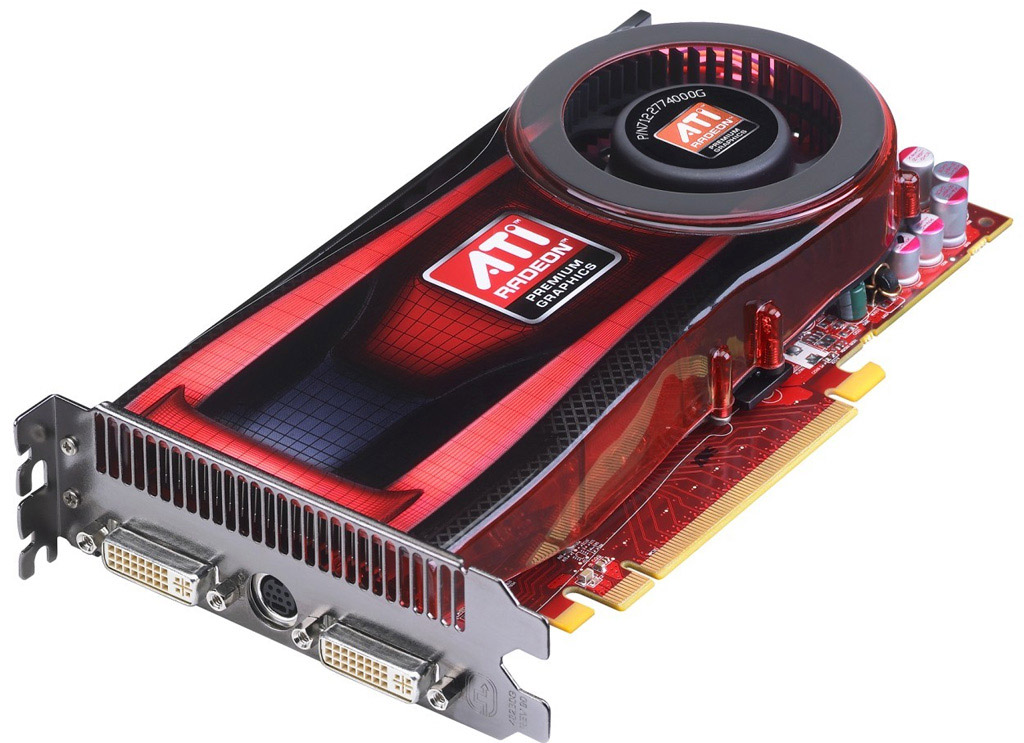 * The ATI Radeon HD 4770 graphics card allows users to enjoy HD digital content3 with incredible visual fidelity. The new card helps enhance the definition and clarity of lower resolution media, and through the second generation AMD Unified Video Decoder (UVD 2.0) technology, users can be assured of smooth video playback, crisp images, and vibrant colors on all HD content including Blu-ray discs.4 With support for HDMI, picture-in-picture (PiP) and the latest HD audio technologies like 7.1 surround sound, the new graphics card enables an impressive cinema-quality home entertainment experience.
* Celebrating the company's 40th Anniversary, AMD continues its heritage of focusing on the design and development of new products and platforms that deliver compelling user experiences at an exceptional value. By combining new AMD AthlonTM X2 7850 processors, AMD 7-Series chipsets and ATI RadeonTM HD 4770 series graphics cards, AMD enables a PC platform that can bring HD video to life while delivering massive performance headroom and video processing acceleration.3
"Consumer pressure in this economic downturn is shifting demand to lower prices and the price band around $100 has the highest demand and highest volume," said Rick Bergman, senior vice president and general manager, Graphics Products Group, AMD.5 "AMD has responded with the launch of the ATI Radeon HD 4770, targeting this market with cutting-edge technologies like 40 nm processors, support for DirectX 10.1 gaming and GDDR5 memory. This strategy stands in stark contrast to the old 'trickle down' technology approach some still use to address this important segment."
"As a leading source of cutting-edge game development tools, Emergent has a passion for delivering realistic, visually stunning game play as well as improved performance," said Doug Kubel, vice president, Product Development, Emergent. "By supporting DirectX 10.1 in the Gamebryo LightSpeed development system, we are able to deliver improvements in both image quality and frame rates. DirectX 10.1 graphics hardware like the ATI Radeon HD 4770 makes it possible to fully unlock the experience delivered by the combined power of DirectX 10.1 and Gamebryo LightSpeed."
Source: AMD