Plextor's M2P Series SSDs with lowest average annual failure rate

Plextor today announced two new M2P Series solid state drive models with capacities of 128Gb and 256Gb, which use True Speed technology to deliver the highest level of sustained performance.
Codenamed PX-128M2P and PX-256M2P,  the new 2.5-inch drives are powered by the server-grade Marvell 88SS9174 controller chip and Toshiba NAND flash memory. They have 128/256  MB DD3 cache buffer, offer  SATA III 6Gb/s interface, read -write speeds of up to 500/320 Mb/s for the 128GB model and up to 500/440 MB/s  for the 256GB model. The random performance of read/write is 70,000 / 65,000 IOPS. The advanced features also include Instant Restore, Global Wear Leveling, and Bad Block Management to prevent performance dropping during extensive use, and also Plextor claims that their new SSDs are subjected to the most stringent tests in the industry and that's why they offer the lowest average annual failure rate in the industry.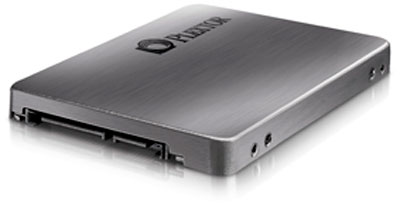 Both Plextor's SSDs comes with three years warranty and will be available for 230 Euro (128Gb) and the 256Gb model will cost 439 Euro
Source: Plextor