TeraDrive CT3 is the newest addition to the SuperTalent's SSD offerings, designed to fill the gap between their TeraDrive PT3 and CT2 models and to become price/performance leader.
The TeraDrive CT3 comes in 2.5-inch form factor,equipped with SandForce SF-2200 SSD processor, 25nm MLC NAND flash and SATA III interface. It supports both TRIM and Garbage Collection support to ensure maximum performance over the life of the drive and offers up to 550MB/sec read and 520MB/sec  write speeds with MTBF 1,000,000 hours.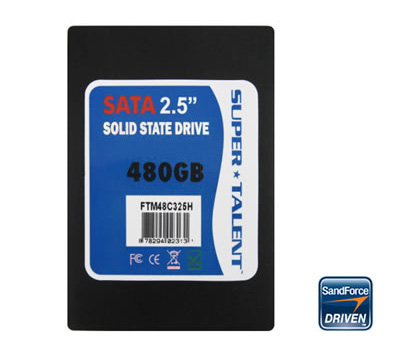 The TeraDrive CT3 is available in capacities 64, 120, 240 and 480GB.
Source: SuperTalent