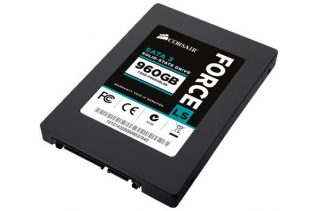 About 2 years ago Corsair released the then new Force LS line of solid-state drives. The unusual fact about these...
The well-known and loved SandForce SF-2100 and SF-2200 SSD controller series just got an update in the form of a...
Corsair today extends its Force GT family of SATA 6.0 Gbps solid state drives with two new models, with 180GB...
Kingston Technology has finally released its HyperX SandForce SF-2281 based solid state drive which offers SATA III 6.0 Gbps interface...
Silicon Power today announces the release of a new SATA III Solid State Drive, named Velox Series V30. Featuring SandForce...
TeraDrive CT3 is the newest addition to the SuperTalent's SSD offerings, designed to fill the gap between their TeraDrive PT3...
The company Corsair also announced its newest solid-state storage solution, based on SandForce's SF-2281 controller. The Force Series 3 SSD...