G-Technology by Hitachi (www.g-technology.com), a leading provider of premium storage solutions for the Mac, creative pro and high-end audio/video (AV) markets, today announced that it is incorporating Hitachi's 2TB, 7,200 RPM, 32MB cache buffer hard drives across its entire 3.5-inch product line. Now with capacities ranging from 2TB to 32TB, G-Tech's new upgraded single-drive and ultra-fast, low-cost RAID systems include the G-DRIVE, G-SAFE, G-RAID, G-SPEED eS, G-SPEED eS Pro, G-SPEED eS PRO XL, and G-SPEED FC XL. With the addition of these new drives, G-Tech is now the only external storage provider in the world with a complete line of 2TB, 7,200 RPM drive-based, external storage solutions specifically designed for the Mac and AV markets.
Hitachi's G-Technology-branded solutions offer performance, reliability and capacity that are needed for today's video editors, graphic designers, photographers and other digital media professionals. Because these professionals demand tons of storage headroom and massive data throughput for editing, cutting, layering and rendering high definition (HD) content, G-Tech uses nothing but the best hard drives and fastest interfaces—eSATA, FireWire 800, FireWire 400, USB 2.0, mini SAS and Fibre Channel. For those who want to upgrade to new G-Tech 2TB-based solutions, this could mean the difference between storing approximately 84 hours of 1080i HDV on a 1TB drive to storing 168 hours on a 2TB drive in the same physical footprint.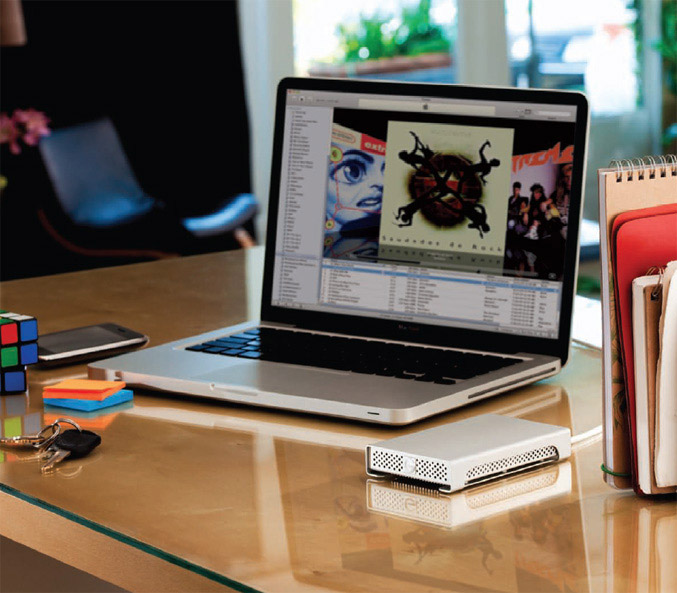 From rugged portable drives to ultra-fast rack-mount arrays, G-Tech storage solutions support virtually all levels of AV production and have become well-established in production facilities worldwide.
"As file-based acquisition rapidly increases, so does the need for fast, reliable and large capacity storage solutions. G-Tech's Fibre Channel and FireWire storage products have been a cornerstone in our business, providing transport, I/O and render solutions that we need to be successful," said Michael Cioni, CEO of LIGHTIRON Digital, a Hollywood-based post production house that focuses entirely on end-to-end file-based sequencing. "With G-Tech's new 2TB, 7,200 RPM-based external storage solutions, production can minimize the number of shuttle drives going to and from the set, and post production can minimize its storage footprint, while increasing its overall storage capacity. Storage and speed of this size couldn't have come at a better time."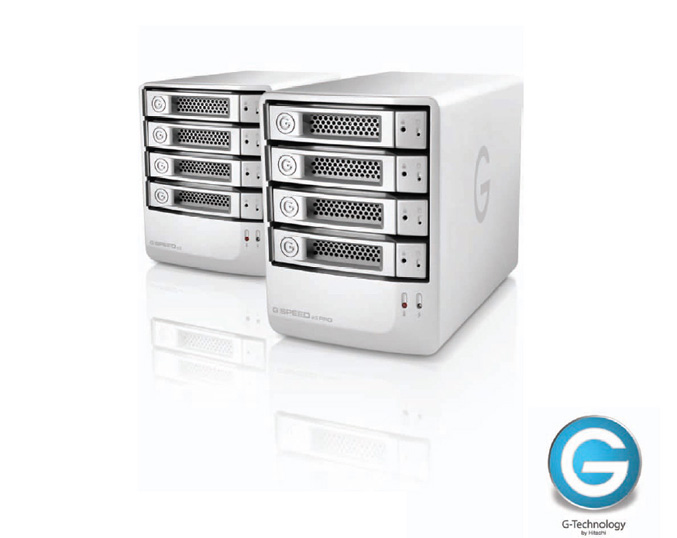 "I can't wait to get my hands on some of the new 2TB G-Tech external drives. For an HD stock footage company like mine, I need reliable, high-capacity, high-performance storage devices for editing, formatting and transporting content through the workflow process and ultimately to the client," said Clark Dunbar, founder of Mammoth HD. "We have to know that the equipment we invest in will work, and we rely on G-Technology."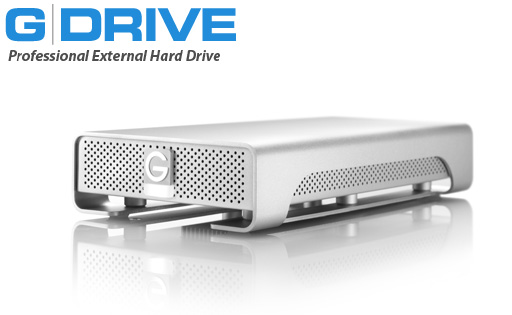 "We've grown accustom to using G-Tech products over the years, as they have consistently delivered high performance, high capacity, peace of mind and affordability. G-Tech drives perform without a stutter, which is critical as we race to deliver projects such as the Sundance-winning film FUEL," said Todd Sali, founder of thesandbox, a solar-powered production and post boutique studio. "From the outstanding G-DRIVE minis used in our field production, to the G-SPEED eS for screaming-fast, direct-connect video editing, to the mother ship G-SPEED FC XL, we count on the security and performance of the incomparable Hitachi drives inside. We are thrilled to see the new 2TB capacities coming online, which will give us the ultimate in storage density, performance and price."
Availability
G-Tech's new 2TB-based external storage solutions are now available. For more information, please visit www.g-technology.com
Source: Hitachi