Millions of PC users around the world rely on hard drives, SSDs, USB flash memory drives and optical discs to...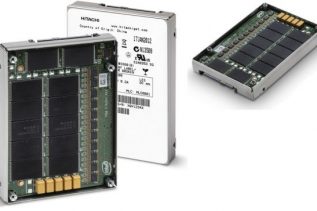 Hitachi has released the Ultrastar SSD400S.B family and this is the reason why the Japanese company has laid claims to...
Hitachi has made an announcement stating that it will stop the production of own brand TVs in Japan and will...
While the European Commission approved the proposed purchase of Hitachi Global Storage Technology (HGST) by rival Western Digital, the approval...
The three Japanese companies have announced that they had joined forces to produce small and medium-sized displays, found in computers...
The companies Sony, Toshiba and Hitach, along with Innovation Network Corporation of Japan (INCJ) have announced an agreement for establishing...
Hitachi's G-Technology has introduced a new, convenient storage solution for smartphones and tablets, which is equipped 802.11n WiFi, Ethernet and...